Grosjean relieved to end scoreless streak for Haas in F1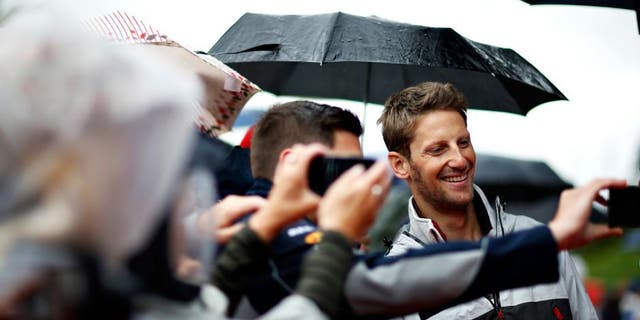 NEWYou can now listen to Fox News articles!
Romain Grosjean and Haas F1 returned to the points for the first time in five races in Austria as the Frenchman put in a strong drive to seventh place.
It was his fourth score of the year after missing the top 10 in Spain, Monaco, Canada and Baku, and it came despite a five second penalty for speeding in the pits, which did not affect his position as his immediate pursuer Sergio Perez went off on the penultimate lap. The result also showed that Haas chassis can perform well in cooler conditions.
"It was a very good race for me and the team," said Grosjean. "There have been a few races where we were unlucky and we had problems, we couldn't make it. But today everything worked well. We made a very aggressive strategy, staying out for 26 or 27 laps on supersofts, but that worked."
"We pitted for softs and then we knew we were going to the end. I didn't know until the last few laps that I had a five second penalty, so I was asked in the last few laps to open the gap, and then Perez spun, so that made my life easier."
"Just not fast enough to get close to Button, and when you follow another car you lose quite a lot of downforce. That was a bit tricky. Yesterday [after] quali I was a bit disappointed with what happened, but I knew the car was good and actually said to my guys today it's P7. So I'm pretty pleased with that."
Grosjean finished just behind Button, whose result helped McLaren to move four points clear in its battle with Haas for seventh place in the constructors' championship.
"They opened a few points on us today, but we had pretty much the same pace. I think if I had been in front I could have opened up the gap a little bit. But in the end it was great. There were conditions that were not ours, it was cold and grey, so normally we're not so good, but we managed to get everything to work."