Grizzlies eager to build off 1st Western finals berth with new coach, Mike Miller on bench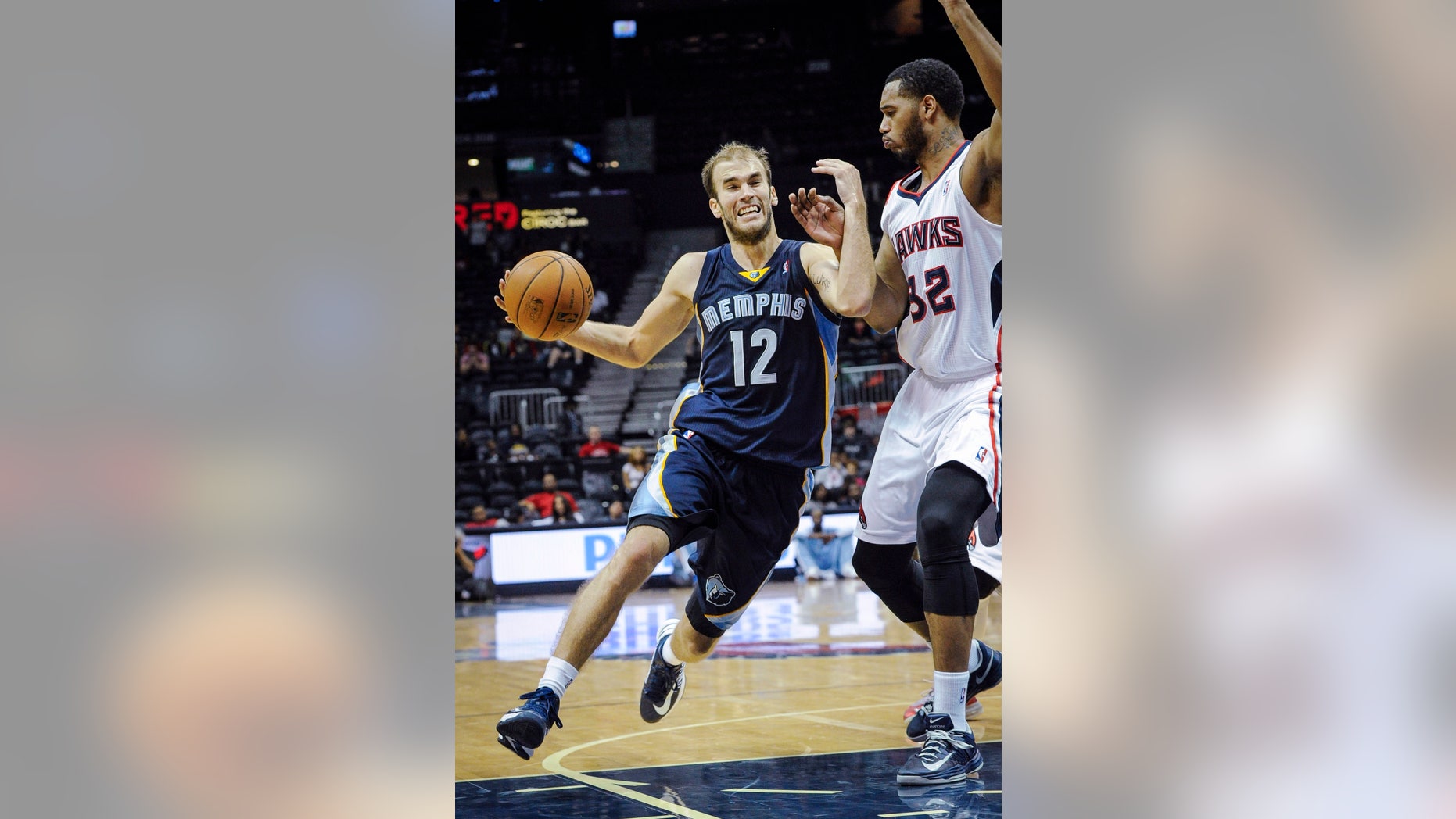 Reaching the first Western Conference final in Memphis history has given the Grizzlies both a lesson in what they need to go further and a reminder on just how close they might be to the NBA Finals.
"In order to take another step, you're going to have to be a little better," center Marc Gasol said. "Every step now really does take a lot of work from everybody. I mean everybody got to play a little better.
"Everybody got to be on the same page, which we already are."
Memphis' new ownership took a big risk this offseason by letting coach Lionel Hollins go, even though the Grizzlies improved every season since he took over in January 2009. Instead, chairman Robert Pera and chief executive officer Jason Levien promoted Dave Joerger, who had been on the bench the past six seasons.
Pera and Levien also put their own imprint on the roster.
The biggest addition was veteran guard-forward Mike Miller, who brings with him his championship resume from Miami along with his 3-point shot. They traded Darrell Arthur for Kosta Koufos, adding a backup to Gasol, and convinced guard Nick Calathes to leave Europe and finally play in the NBA four years after leaving the University of Florida.
They also re-signed defensive whiz Tony Allen, who got one more vote than LeBron James for the All-NBA Defensive team, to a four-year, $20 million contract.
Guard Mike Conley said the moves really helped, even if the Grizzlies floated under the radar compared to other franchises. Now the Grizzlies are ready to chase what San Antonio won last year with a Western Conference title and berth in the Finals.
"We want to make a statement and make history, and that's what we set out to do each and every year," Conley said. "This year's no different. I think we just got to learn from our mistakes last season."
___
Here are five things to watch as the Grizzlies chase a conference title:
JOERGER'S A WINNER: The new coach is just 39 year old, but he has the respect of his players having spent the past six seasons as an assistant in Memphis. He also has proven he can win championships, even if those five titles came in the minor leagues. Joerger is replacing a man who was the winningest coach in franchise history, but he has been in Memphis the past six seasons so the veteran Grizzlies are used to him.
MILLER TIME: No NBA team took fewer 3s last season than the Grizzlies, who averaged 13.5 3-pointers a game. They did rank 24th in the league, hitting 34.5 percent outside the arc. Miller hit 41.7 percent of his 3s last season with Miami. He still holds eight Grizzlies franchise records, including 3-point shooting percentage and the most 3s made and attempted. Joerger plans to monitor Miller's minutes along with those Randolph, Allen, Gasol and Conley to keep them fresher for the postseason.
DEFENSE FIRST: Grit 'n' Grind is the Memphis motto thanks to how hard they work on defense. The Grizzlies embrace it; Gasol was the NBA defensive player of the year and Allen was a three-time member of the NBA all-defensive team. The Grizzlies allowed a league-low 89.3 points per game, and Joerger already has made it clear that while he wants them playing at a faster pace offensively that they remain a defense-first team.
HITTING THE BOARDS: Randolph said he and Koufos talked after a practice in training camp and realized how much they in common. Randolph led the NBA in offensive rebounds last season averaging 4.1 per game and fourth with 11.2 rebounds per game. Koufos, who was all over the glass in training camp, averaged 2.6 offensive boards and 6.9 per game. The Grizzlies ranked 11th with 42.7 rebounds a game last season. Randolph in particular likes Koufos' hands and soft touch near the basket.
ON POINT: The Grizzlies have looked for someone who can handle the ball and run the offense giving Conley a breather for a few seasons, going through a variety of rookies and journeyman vets. This time, they went for Calathes, who spent the past four years playing in Greece and Russia. He has impressed his new teammates in a very short time who think he should have been in the NBA all along no matter how good the money was overseas.
___
Follow Teresa M. Walker at www.twitter.com/teresamwalker