Great Clips extends sponsorship with HMS and Kasey Kahne through 2018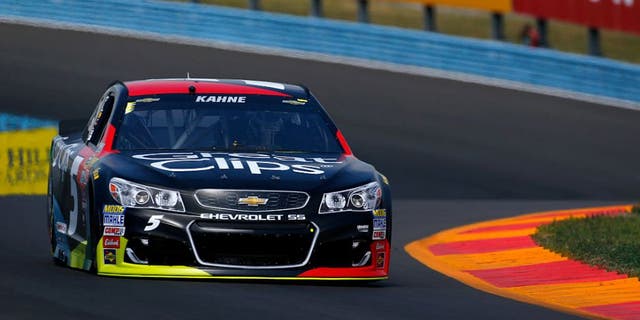 Great Clips Inc. and Hendrick Motorsports announced Tuesday that their partnership will continue through the 2018 NASCAR season, providing primary sponsorship on Kasey Kahne's No. 5 Chevrolet.
The two-year agreement will put the Great Clips logo on the No. 5 car for 10 events each season, which is the same sponsorship agreement the team has run in 2014 and 2015.
"Great Clips has a very strong culture," said Rick Hendrick, owner of Hendrick Motorsports. "The company cares deeply about relationships with their customers, franchisees, stylists, corporate staff and partners. We've enjoyed working together to build an effective program, and it's been terrific to see the Great Clips business grow over that time. We're committed to their success and look forward to the future."
Kahne has posted 17 career victories in the Sprint Cup Series, five of those have come since joining Hendrick Motorsports in 2012. He's also earned three berths into the Chase for the Sprint Cup with HMS, too.
Currently, Kahne ranks 17th in the points standings, the highest position he can finish as one of the non-Chase drivers, and has posted three-straight top-10 finishes.
"Great Clips has believed in me throughout my career," Kahne said. "They're a big part of the No. 5 team, and we feel like members of their team, too. It's been an awesome partnership, and I'm grateful for their commitment and support. It means a lot to represent them on and off the track."