Good news, race fans: Bank of America 500 is on for today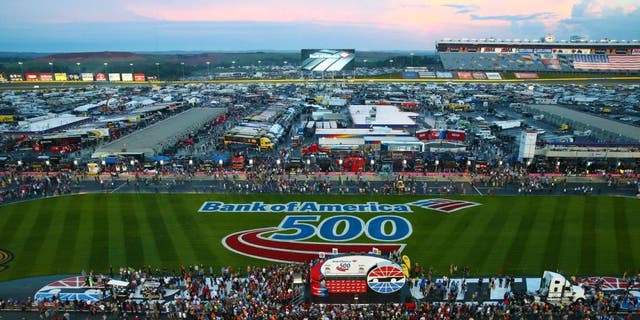 NEWYou can now listen to Fox News articles!
Good news, race fans: The rain has moved out of Charlotte Motor Speedway and the green flag will drop on the Bank of America 500 today at 12:30 p.m. ET.
The race was originally scheduled for Saturday evening, but steady, persistent rains forced the postponement until Sunday afternoon. Today's forecast calls for sunny skies, with an afternoon high of 70 degrees and zero percent chance of rain -- perfect racing weather.
The Bank of America 500 is the first of three races in the so-called Contender Round of the Chase for the NASCAR Sprint Cup.
Twelve drivers are still in Chase contention, including Joe Gibbs Racing teammates Matt Kenseth and Kyle Busch, who will start on the front row this afternoon. All four JGR drivers qualified in the top eight, and earlier this year, the team swept the NASCAR Sprint All-Star Race and the C0caCola 600 here.
Kevin Harvick, last week's winner, will roll off 11th in his Stewart-Haas Racing Chevrolet. Harvick is also the defending winner of this race.
In his final race at Charlotte Motor Speedway, Jeff Gordon qualified 22nd, worst of the 12 Chase drivers.
All 12 championship contenders come into today's race tied with 3,000 points. The winners of each of the next three races will each advance to the Eliminator Round of the Chase, along with the five other drivers highest in points.