Goldschmidt leaves D-backs for birth of first child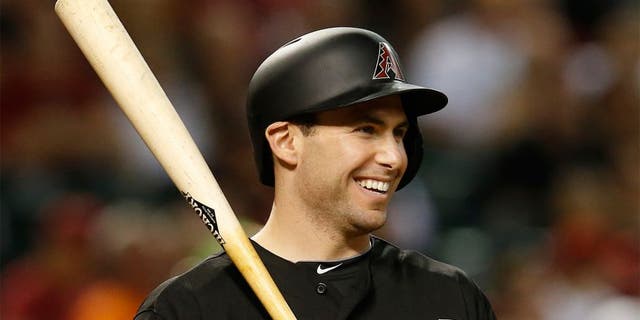 DENVER -- Arizona Diamondbacks first baseman Paul Goldschmidt has left the team to be with his wife, Amy, for the birth of the couple's first child.
Goldschmidt left Denver for Phoenix on a flight late Tuesday night. Manager Chip Hale said Goldschmidt would miss Wednesday's game against the Rockies and most likely Friday's game at the Chicago Cubs.
"They're in the process right now of having the baby," Hale said. "We're excited for them. We'll be without him tonight and probably the first game in Chicago. It gives some other guys an opportunity to play and get some at-bats. It's exciting for them."
Goldschmidt played both games of Tuesday's doubleheader sweep of Colorado. He homered in the nightcap.
Hale said the plan was for Goldschmidt to leave immediately after the second game, and the first baseman was reluctant to leave if the game went long.
"He kept telling me, 'If the games go a little too long ...' and I said 'Go,'" Hale said. "'Let's put a time up there and if we go to extra innings you're going to have to leave.' He was very concerned about the team, he was very concerned about his wife and baby."
Hale expects Goldschmidt to rejoin the team in Chicago this weekend.
Goldschmidt entered Wednesday third in the league in hitting at .322. He has 27 home runs and 97 RBIs, second in the NL.
The Diamondbacks recalled left-handed reliever Keith Hessler from Triple-A Reno. Hessler made his major league debut with Arizona on Aug. 8. He was 0-1 with a 15.18 ERA in eight appearances before being optioned to Reno on Aug. 23.