Golden State Warriors to visit DC children after being disinvited from White House
The defending NBA champion Golden State Warriors have new plans when the team heads to Washington, D.C. on Tuesday and it will not include visiting the White House.
President Donald Trump withdrew the Warriors' invitation in September so the team decided to meet with local children on its off day before playing the Washington Wizards on Wednesday.
Klay Thompson, a Warriors sharpshooter, said, "The White House is a great honor but there's extenuating circumstances that we felt that we're not comfortable doing. We're not going to politicize anything, we're just going to hang out with some kids, take them to an African-American museum and hopefully teach them things we learned along the way and life lessons, and we'll still be getting some great memories."
Warriors head coach Steve Kerr told ESPN that he left it up to the players to determine who they wanted to spend their off day in their lone trip to D.C.
"It's their championship. They got disinvited to the White House, so it's up to them what they wanted to do. So they made their plans," Kerr said. "I want the players to have a good day and to do something positive and to enjoy what they're doing."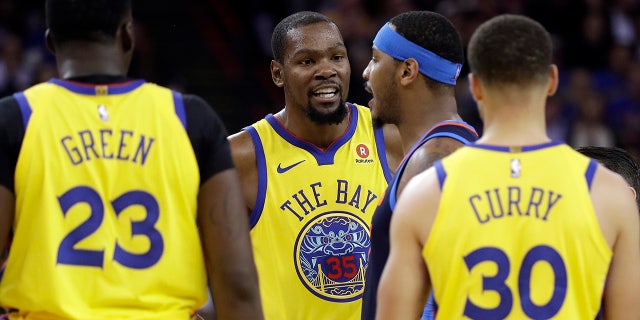 Stephen Curry and Kevin Durant both said in September that they wanted to skip the trip to the White House, prompting Trump to disinvite the team only a day after their comments.
Washington Mayor Muriel Bowser and House Minority Leader Nancy Pelosi, D-Calif., did extend invites to the team. However, the team chose to partake in a non-politicized event.
The Warriors did meet with then-President Barack Obama after their first title run.
The Associated Press contributed to this report.