Gillick praises Phillies GM Amaro but decision on future not imminent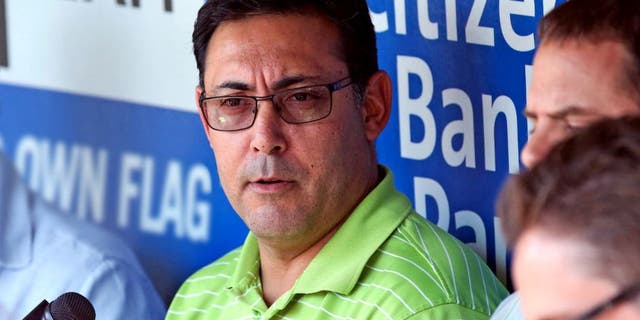 The future of Philadelphia Phillies general manager Ruben Amaro Jr. will be determined over the next month of the season.
Outgoing Phillies president Pat Gillick told MLB.com on Tuesday that a decision on Amaro "will be made in the next 30 days or so." Amaro is in is seventh season as the club's GM and in the final year of his contract.
Andy MacPhail will take over as president for Gillick, who was succeeded by Amaro as GM after Philadelphia captured the World Series in 2008. The Phillies won National League East titles in the first three years of Amaro's tenure but have not had a winning season since and owned the worst record in baseball for much of this year.
"I've always said he's smart, he's confident. He didn't all of a sudden get dumb," Gillick said of Amaro. "We had four bad years. We had three good years before that. Unfortunately, people just remember what you did yesterday. It's like any business. It's a tough business."
Although Phillies fans have clamored for the team to oust Amaro and Gillick acknowledged that those feelings would play "a small part" in the final decision, he also praised the way his GM has overhauled the roster and rebuilt the farm system.
Since this past offseason, Amaro dealt away veterans Jimmy Rollins, Chase Utley, Jonathan Papelbon and Cole Hamels, who was sent to the Texas Rangers at the trade deadline in exchange for five prospects.
"I think the fan perception about Ruben from July 1 through this date has changed dramatically," Gillick said. "And I think the fans know we're headed in the right direction. I think that really bodes well for Ruben."
(h/t MLB.com)