Giants shortstop Brandon Crawford granted first Gold Glove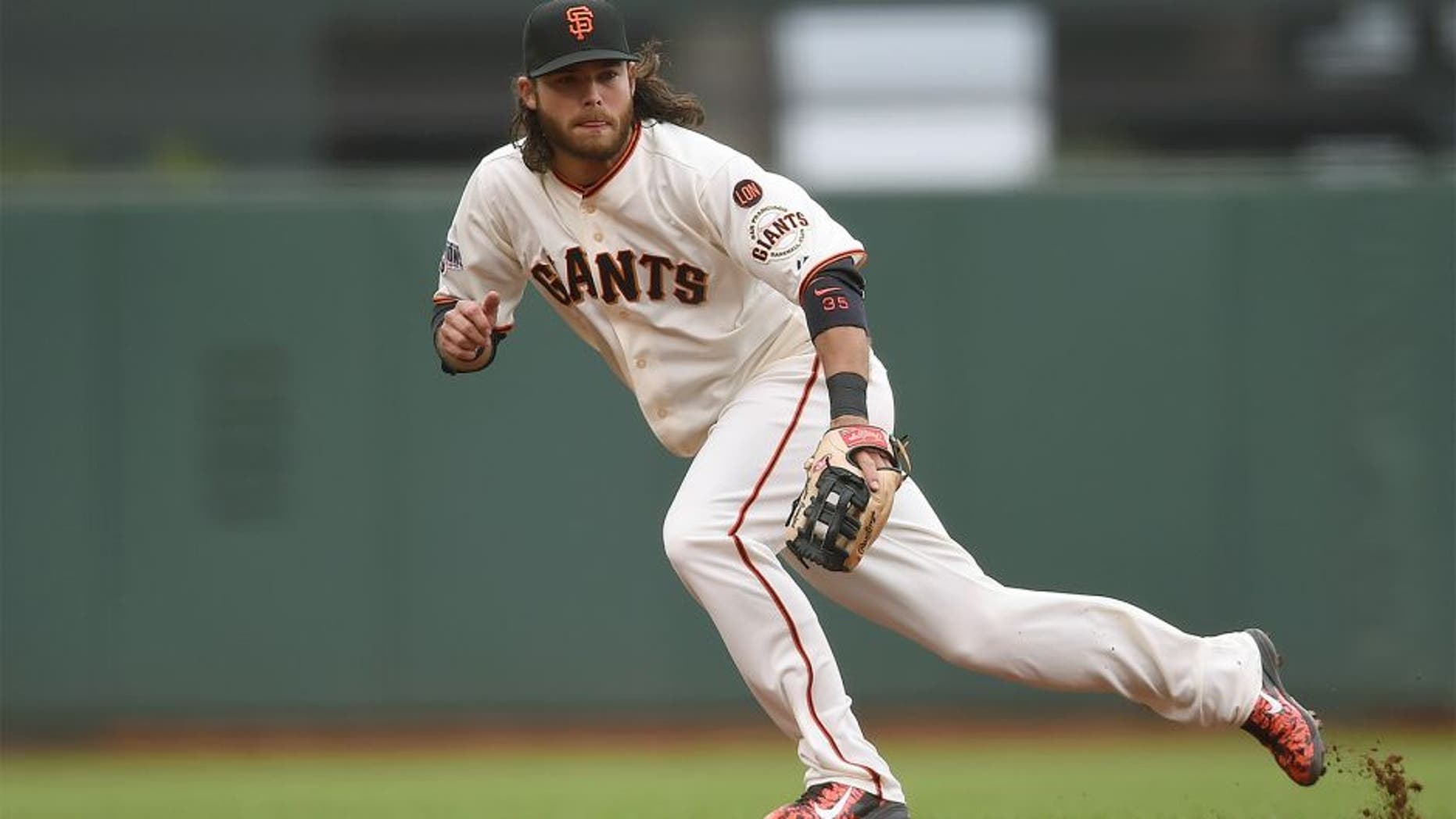 Brandon Crawford made a mere 13 errors in 637 total chances (.979) in 2015. Thearon W. Henderson Getty Images
Brandon Crawford has been revered for his defense since being called up in 2011, a sentiment which now has been transmuted into hardware he can rest on his mantle.
The San Francisco Giants shortstop was granted his first Gold Glove on Tuesday, becoming the first Giant to win the award since Omar Vizquel, a fellow shortstop, received the award in 2006.
"You guys all know how I pride myself on my defense. It's a big priority to me," Crawford said on a conference call. "Just being a finalist, I was excited. To find out I won, I was very proud."
The 28-year-old former UCLA Bruin, who holds a .973 career fielding percentage, made a mere 13 errors in 637 total chances, notching career highs in both fielding percentage (.979) and double plays (89).
Crawford's double-play partner in crime, Joe Panik, congratulated him with a heartfelt message on Twitter.
Crawford attributed his success on the field to his teammates' dedicated approach to fielding.
"When everybody's focused on defense and playing well, it's going to be easier on everybody," he said.
Crawford was the only Giant out of four finalists (Buster Posey, Brandon Belt, Matt Duffy) to win a Gold Glove.