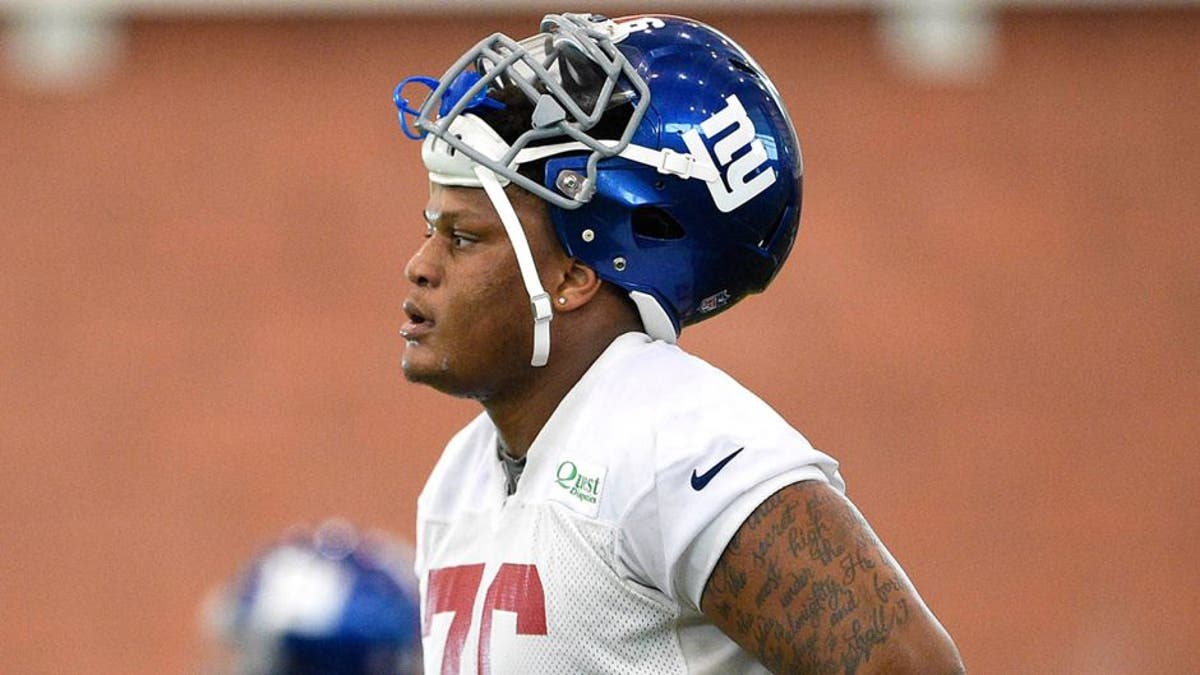 The New York Giants entered training camp as they left spring practices--with rookie Ereck Flowers manning the left tackle spot. Flowers has made a strong early impression, but he hit his first speed bump at practice on Sunday.
As the Giants were getting set to kick off their training camp practice on Monday, Flowers was off to the side, per beat writer Art Stapleton. After getting treatment from the trainers, the Giants deemed him out of action with a hip flexor.
Flowers had been getting extended reps during training camp. The Giants used him with both the first and second team offenses, in an effort to get him the maximum exposure possible. They could consider evaluating this strategy and making an adjustment to it when Flowers is healthy enough to get back on the field.
In his place, left guard Justin Pugh was kicked out to left tackle during Monday's practice. The rest of the offensive line remained the same, and veteran guard Adam Gettis took over at left guard for Pugh. The Giants have made it a point to keep the offensive line as consistent as possible in an attempt to build chemistry throughout camp.