Giants HC Tom Coughlin has simple goals for preseason finale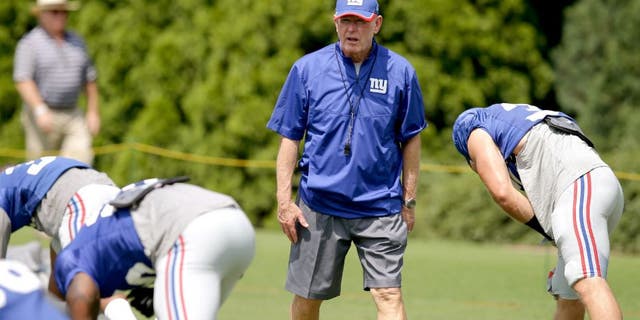 The fourth and final preseason game is looked at as useless by many players, coaches, and front office people around the NFL. New York Giants head coach Tom Coughlin believes he can find some value in the final game even if the starters are on the bench for most of the game.
Coughlin has a simple message for his team as they prepare for their final piece of live action before the regular season opener.
"Yeah, play well,'' Coughlin said, per the NY Daily News. "Take it and score. Stop the other guy. Stop the run. Run the ball. I'll get some opinions based on that stuff.''
Coughlin's statement was likely said in jest, but the head coach still plans to play his starters for at least one series. He expects that first team unit to score a touchdown and stop the opposing team from scoring a touchdown. It's not rocket science, but the Giants haven't been very good at adhering to Coughlin's goals so far this preseason.
(h/t New York Daily News)