Giants DT Kuhn blames knee injury on Zack Martin's 'cheap' block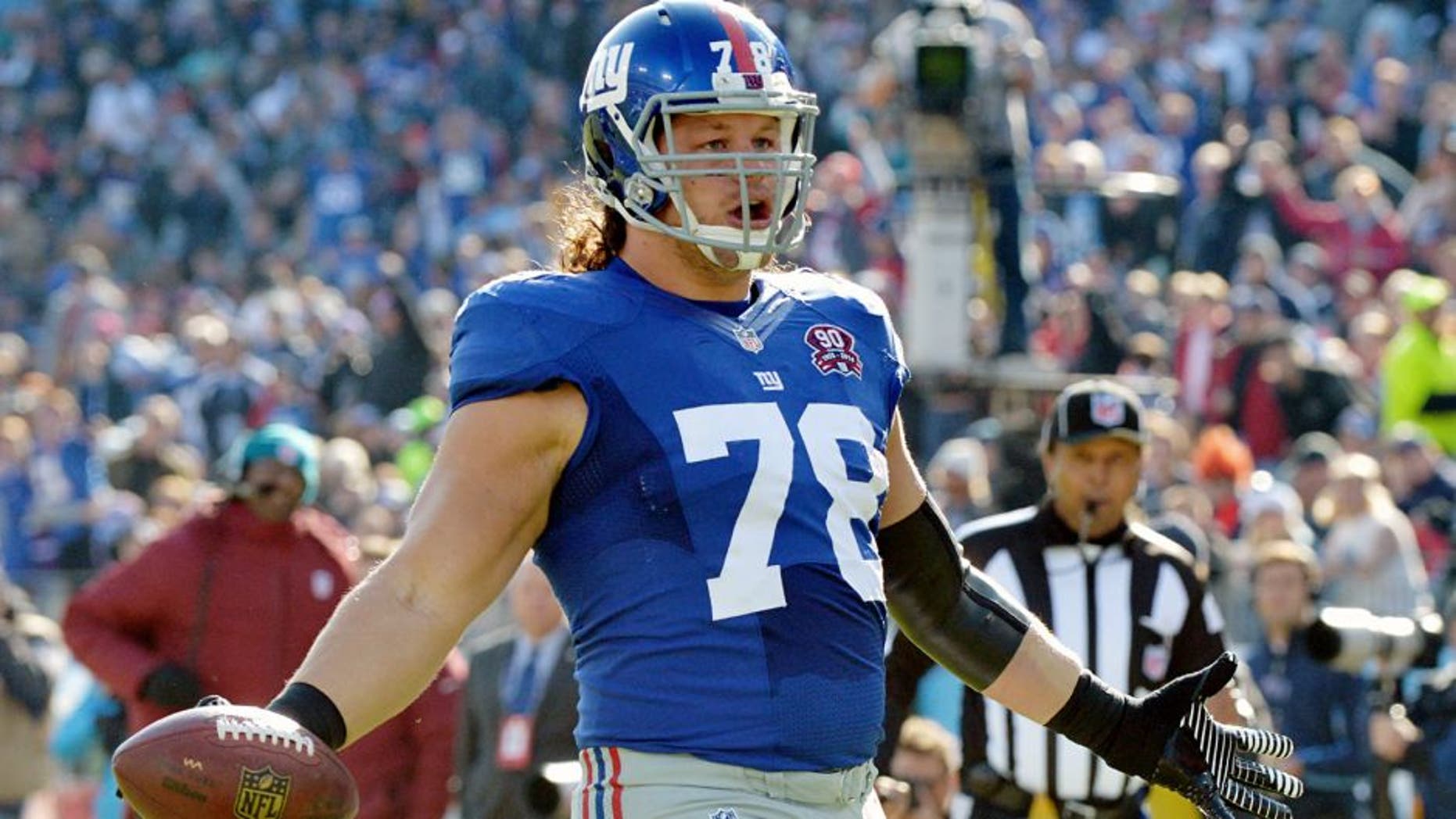 Dallas Cowboys right guard Zack Martin had been called many things during his rookie season, mostly positive, but he had never been called a "cheap shot artist." That changed following the regular season opener against the New York Giants when their defensive tackle Markus Kuhn spoke out about a block Martin made that he took issue with.
"The guy cut me," Kuhn said on Wednesday about Martin, per Tom Rock of Newsday. "They cut us all night, but the one play I think he wasn't happy because they couldn't cut us the way they wanted to so he hooked my leg. It was a little cheap, but it's part of it sometimes. He got me and I got the knee a little bit so I'm taking it easy right now."
Kuhn is day-to-day with a sprained knee, but he hopes to practice and play in Week 2 when the Giants host the Atlanta Falcons. If he can't go on Sunday, the Giants will likely turn to second year defensive tackle Jay Bromley.
(h/t Newsday)