Giants' Coughlin on Week 7 win: 'It had nothing to do with luck'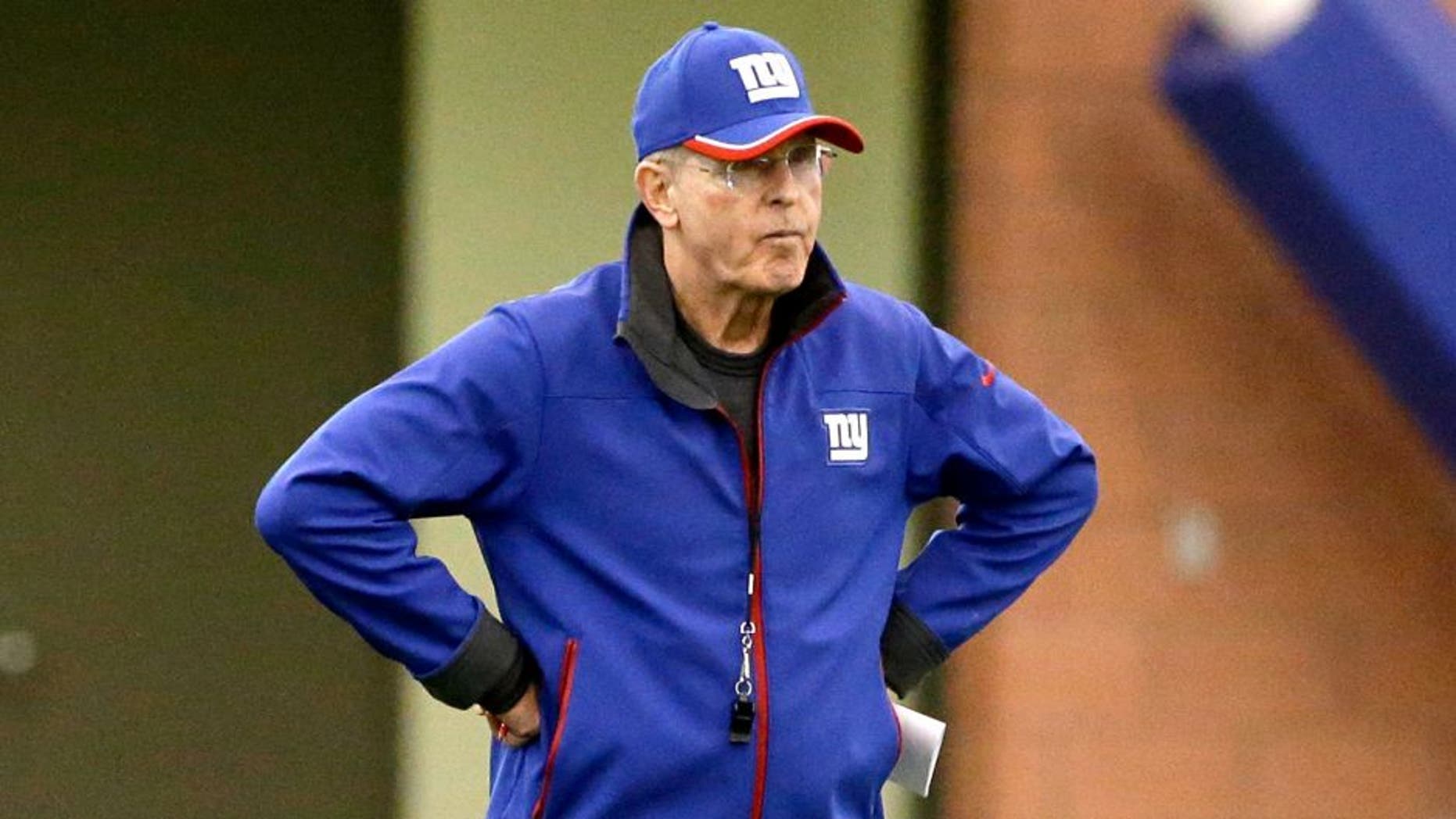 Giants head coach Tom Coughlin was not pleased with something a reporter suggested to him during his Monday conference call with the media. Seth Wenig AP Images
New York Giants head coach Tom Coughlin was not exactly thrilled with his team's play during their Week 7 27-20 win over the Dallas Cowboys, but that doesn't mean he thought that it took random chance for his team to come out victorious.
"There's a lot of hard work that went into winning the game," Coughlin said to reporters during a Monday conference call when one reporter suggested that luck played a role in the team's Week 7 win. "It had nothing to do with luck. It had to do with us being in the right spot at the right time."
The Giants had an interception and kickoff return touchdown in the same game for the first time since 1951. They also recovered a muffed punt return by Cowboys wide receiver Cole Beasley. Just because these kinds of big plays don't happen every week doesn't mean that Coughlin finds them to be random when they do occur.
"That's not luck," Coughlin reiterated. "There's a lot of hard work in that."
MORE NEWS: Want stories delivered to you? Sign up for our NFL newsletters.