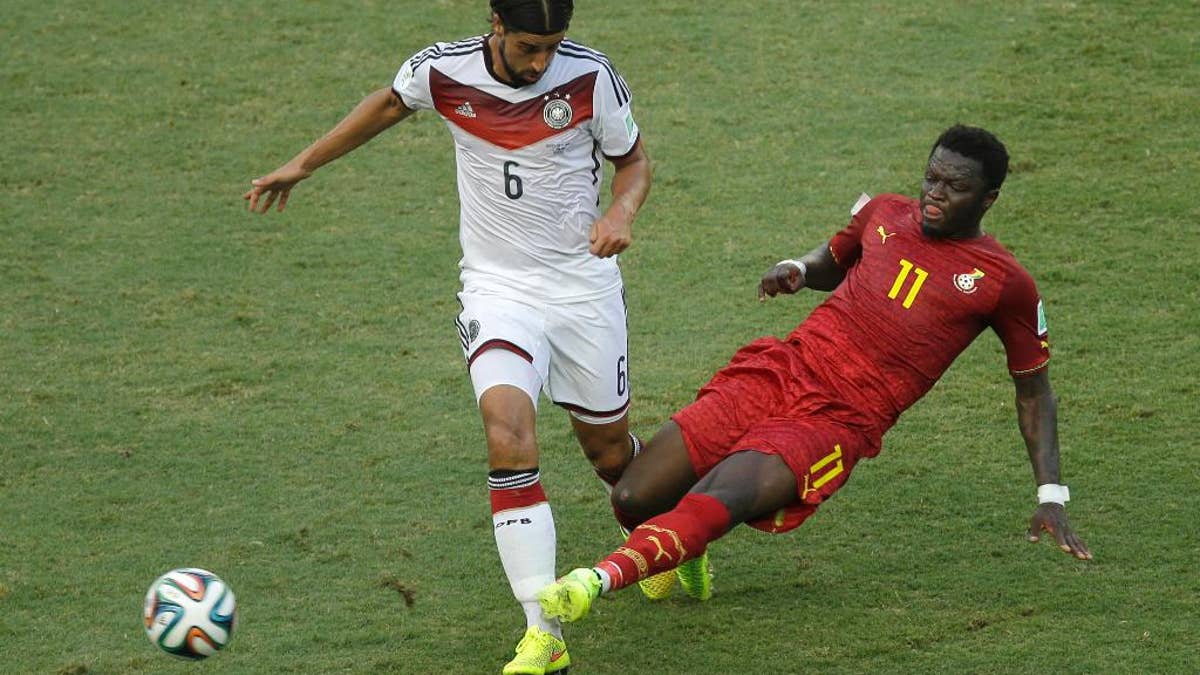 RECIFE, Brazil – Germany coach Joachim Loew says defender Jerome Boateng, midfielder Sami Khedira and the rest of his 23-man squad are fit to play against the United States in their World Cup Group G finale on Thursday.
Boateng and Khedira were substituted in Germany's 2-2 draw with Ghana on Saturday because of injuries. Boateng came off after the first half with a sore left thigh, while Khedira was replaced due to a left knee problem in the 70th minute.
Loew says both players were training by Monday, but stops short of confirming they'll be in Thursday's lineup.
Meanwhile, Loew says his friendship with U.S. coach Jurgen Klinsmann, interesting as it may be to many, will have no bearing on a game he views as "just like any other."