Gerald McCoy says Jameis Winston will be face of the franchise soon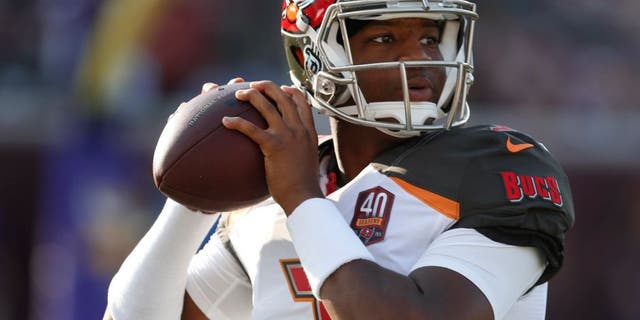 The Tampa Bay Buccaneers have quite a bit of young talent, but Gerald McCoy definitely still qualifies as the "face of the franchise." Even though the defensive tackle likely knows he's one of the leaders, Gil Arcia of Scout.com pointed out that McCoy knows rookie Jameis Winston is heading in that direction.
When speaking with Booger McFarland and Zig Fracassi on Sirius NFL Radio, McCoy said Winston is the future face of Tampa Bay football.
"[ Jameis Winston] has been doing a great job of being a rookie and letting all the older guys lead," McCoy said. "And I told him, I said, 'I'm telling you right now, when that face of the franchise flips to being your title, you will see, it's tough. But it's coming because you're the quarterback. That's just how it works. So right now just enjoy being a rookie.'"
There's no question that Winston has the leadership abilities, but at least for one more season, McCoy will likely remain the face of the Bucs.
(h/t Scout.com and Sirius NFL Radio)