Game of the Week preview: Patriots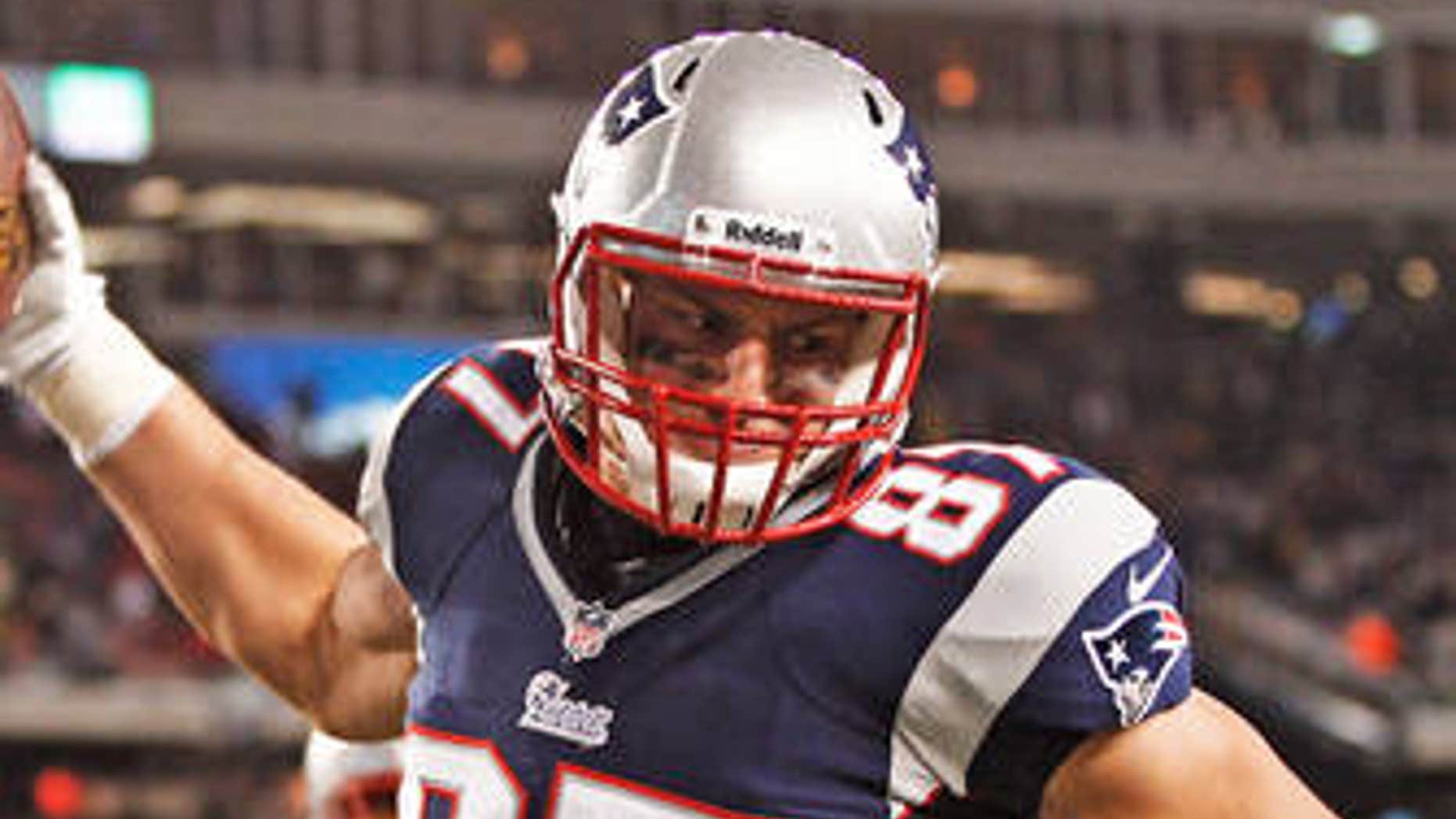 The FOX NFL Game of the Week features the New Orleans Saints journeying to Foxborough to take on the New England Patriots. With the Pats looking to avenge Week 5's loss against the Saints' unblemished record, let's get the lowdown on each team's subplots heading into this Boston battle:
Click here for a preview on the Saints.
Five Things to Watch: New England Patriots
Was last week an anomaly or sign of troubles to come?
The construction of the NFL schedule lends itself to exaggeration and magnification. Whereas a basketball loss can be easily shrugged off, the downtime between football games can blow the context of a shortcoming out of proportion. God forbid if said defeated team faces a bye week. Coupled with the now-now-NOW media coverage of the sport, outcomes of contests rarely have the gravity they allegedly hold.
Keeping this outlook in mind, New England fans have to be concerned with the showing in Cincinnati in Week 5. True, the Patriots rolled into the Jungle with a 4-0 record, but their adversaries flaunted E.J. Manuel, Geno Smith, the now-departed Josh Freeman, Matt Ryan and Matt Ryan's "What the hell is wrong with Roddy White?" face as starting quarterbacks. In a related note, those lineups own a collective 6-13 mark.
Facing its first true test of 2013, the Patriots looked lethargic and lost on offense, a perspective supported by Tom Brady's worst QBR rating since the 2010 playoffs. The defense held the Bengals to 13 points, but Cincinnati dominated the trenches, winning time of possession and racking up 162 rushing yards. A late-afternoon monsoon didn't help the Patriots' last-second chances, yet weather was hardly the smoking gun for Bill Belichick's squad.
Of course, one-week blunders are commonplace in the NFL landscape. The Patriots still have the venerable Brady at the helm and a resistance surrendering 14 points per game (second-lowest in the league). On the other side of the spectrum, the upcoming slate offers little respite for New England, with eight of the next 10 games against winning clubs. Moreover, the backfield is in shambles and the Pats will be without defensive stalwart Vince Wilfork for the rest of the season. Rarely does a team 4-1 find itself in such an ambiguous state.
Speaking of Wilfork...
Spotlight: New England defensive line
In its first tilt without the All-Pro defensive tackle, the Patriots big men performed relatively well, registering four sacks and pressuring Andy Dalton for most of the afternoon. Alas, Cincinnati did whatever it pleased up the middle, stressing the absence and importance of Wilfork.
Tommy Kelly, a 32-year-old veteran, was commendable in substitution of Wilfork, but is dealing with a knee injury of his own. Rookies Joe Vellano and Chris Jones will try and seal this gap on Sunday. Their execution is vital in New England's hopes, not only this week, but in its playoff aspirations.
Matchup Watch: Patriots WRs vs. Saints secondary
Energized by new coordinator Rob Ryan, New Orleans is giving up a mere 14.6 points per game, fourth-lowest in the NFL. Defensive end Cameron Jordan has terrorized opposing backfields this fall and linebacker Curtis Lofton has seemingly been omnipresent over the middle, yet it's the secondary that has been the catalyst for a unit that ranked last in total defense a season ago. Notching seven picks versus six touchdowns and allowing just 222 passing yards per game (fifth-lowest in the NFC), what was once the Saints' Achilles' heel has become one of its strengths.
Conversely, this is the same group that conceded over 350 yards to Jay Cutler a week ago, so let's not make them out to be infallible. The Patriots receiving corps has been erratic, evidenced in Kenbrell Thompkins and Aaron Dobson ranking among the league leaders in dropped passes (correlating to the always-entertaining Brady stare-down at the patsy in question), and a rash of injuries has kept two of Brady's bull's-eyes on the sidelines for most of the year. On the bright side, Thompkins and Dobson have shown flashes of brilliance, Julian Edelman has filled in admirably for Wes Welker as Brady's safety valve and Danny Amendola returned last week from a groin ailment. In short, it's a crew more than capable of keeping the Saints on their toes.
Hmmm, feels like I'm forgetting something. Oh yeah....
GRONKKKKKKKKKkkkkkkkkkkkkkk is back!
Is he ever. Everyone's favorite loveable lug is expected to make his season debut against the Saints, and even short of operating at full strength, will provide a much-needed presence in the red zone for Brady. (Gronkowski has 28 touchdowns in his last 27 outings.) Granted, there's an 83 percent chance he reinjures his back when performing his "Gronk...SMASH!" touchdown-celebration spike, but still better than another week of Michael Hoomanawanui, right?
The Patriots win if...
Brady gets back on track, Gronk's return revitalizes a comatose offense, Jimmy Graham misses his flight...
In our expert's picks, I have the Saints upending the Pats by a slim margin. Then again, that Belichick-Brady combo is pretty solid at home (.846 winning percentage in Foxborough). Don't be surprised if New England comes out with the W.