FSU football tabbed for all-access series on Showtime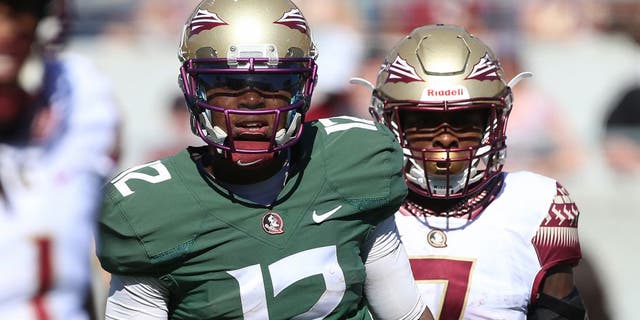 NEWYou can now listen to Fox News articles!
TALLAHASSEE, Fla. (AP) -- Florida State will be featured on this season's all-access football series on Showtime.
The premium cable channel announced Tuesday that "A Season with Florida State Football" will debut on Sept. 6 at 10 p.m. EST. That is the night after the Seminoles season opener against Mississippi in Orlando.
Stephen Espinoza, the executive vice president of Showtime Sports, said Florida State was one of the programs they were considering last year before deciding on Notre Dame. This year the network was able to show Florida State coach Jimbo Fisher a couple episodes of last year's series which made it helped convince Fisher to get on board.
Notre Dame finished 10-3 last season and the series featured many intriguing storylines, including the injury to quarterback Malik Zaire in the second game and the development of DeShone Kizer.
"In many ways we couldn't have asked for better material. It was a roller-coaster ride for fans but from a TV perspective it was something out of a movie," Espinoza said of last year. "We got everything we bargained for and much more. We were looking to find a school with good storylines who would be a national contender. We couldn't find anyone better than Florida State."
Florida State was also 10-3 last season but many have predicted the Seminoles will contend for a spot in the College Football Playoff. Production has already started on the show and cameras will follow players and coaches throughout the season.
"We have a tremendous atmosphere, and we are looking forward to showcasing what makes Florida State football special," Fisher said.