Free as a bird: With two wins, Johnson can now push limits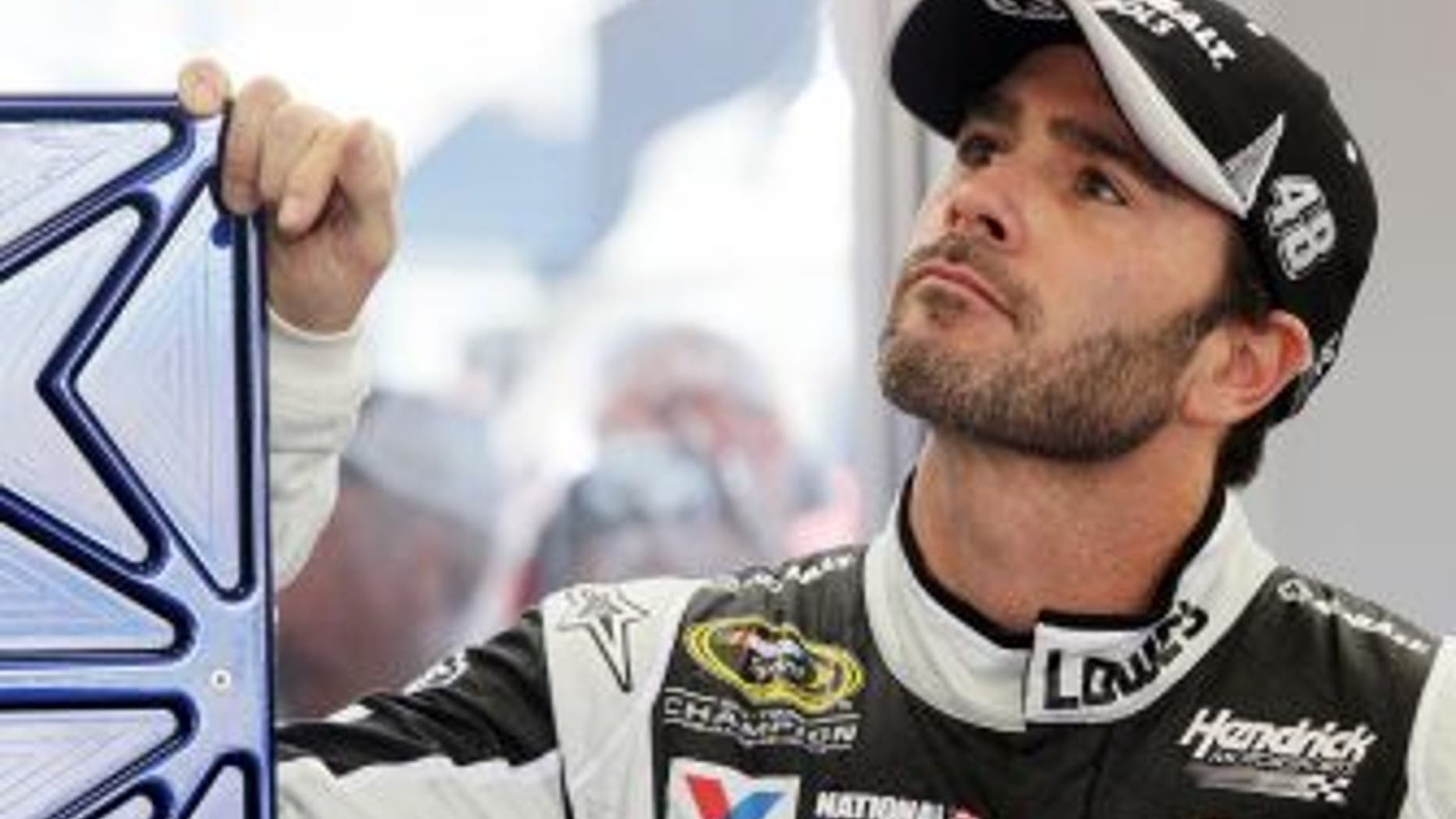 The bad news for Jimmie Johnson's rivals isn't the fact that he's won two consecutive NASCAR Sprint Cup Series races. It's the freedom those two victories give the six-time Sprint Cup Series champion.
By winning at Dover International Speedway last Sunday, Johnson locked himself into the Chase for the Sprint Cup, just as Kevin Harvick and Joey Logano had earlier this year.
And with a Chase spot clinched, Johnson, crew chief Chad Knaus and the rest of the No. 48 Hendrick Motorsports team can now put all their energies toward NASCAR's playoff round, rather that being worried about trying to win a race this summer.
Friday at Pocono Raceway, Johnson said he can afford to gamble in Sunday's Pocono 400, because another victory would give him three more Chase bonus points. And if he can't win, it makes no difference to Johnson whether he finishes second or 42nd in the race.
"Really, it changes your strategy at some race tracks," Johnson said of having two victories. "This would be one of them. Fuel mileage is a big part of the finish of this race. Tire strategy also comes into play and we can swing for the fences here, which makes that a lot of fun. And hopefully I can save gas, which I really don't do a good job of."
The bigger change might be the team's testing schedule going forward.
"Looking ahead, it does start to change things for a test plan," Johnson said. "There's an old testing procedure and we can select tracks just for the No. 48 to test at. It would definitely impact that."
Johnson and his Hendrick teammates Dale Earnhardt Jr. and Jeff Gordon already have won races this season, but Kasey Kahne has not, and Johnson said getting a victory for Kahne remains a priority.
"As a group, we want all four cars in the Chase, and we need to get Kasey a win," said Johnson. "That part is still kind of out there. We're three-quarters of the way there to having a full testing plan and (starting to) focus solely on the Chase. So hopefully we can get the No. 5 car a win soon and let that go the rest of the way."