FOX Sports North Midweek Stock Report for Oct. 7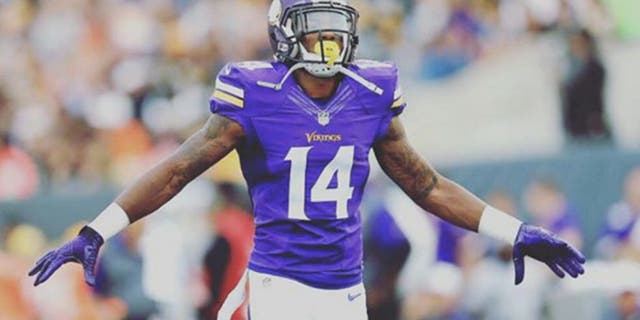 NEWYou can now listen to Fox News articles!
Every Wednesday, FOX Sports North takes a look at which athletes' stock is trending up and whose is trending down.
In other words, who is climbing up the proverbial depth chart, like Demry Croft, and who is plummeting -- like the Gophers' offensive efficiency.
With that in mind, let's "take stock" of the current sports scene in Minnesota, shall we?
Stefon Diggs
Seeing his first NFL game action, this 21-year-old Vikings rookie receiver had an eventful day last Sunday, in Minnesota's three-point loss at Denver. Diggs, a 6-foot, 191-pound Maryland product, hauled in six receptions for 87 yards (14.5 yards per catch), on 10 targets. The fifth-round draft pick is likely to see increased action moving forward after that productive performance.
Paul Molitor
The Twins' first-year manager led Minnesota with a steady hand in 2015, guiding his squad to an 83-79 record after a 1-6 start. Under Molitor, Minnesota made a 13-win improvement this season, the second-largest win improvement in the American League. Molitor, a 59-year-old St. Paul native, led the Twins to a 16-7 record over their last 23 road games.
Ervin Santana
Santana's 2015 campaign started in uncomfortable fashion, as he was suspended by Major League Baseball for 80 games on April 3, due to PED use. But the 32-year-old Twins starter finished strong; his last seven starts were quality, as he lasted at least seven innings in each of those outings. In 108 innings pitched this season, Santana went 7-5 with a 4.00 ERA, 82 strikeouts and 36 walks. Opponents hit .253 against the righty.
Matt Limegrover
The Gophers sent five players to the NFL Draft last season, and no one has felt such losses in 2015 as much as Limegrover, the offensive coordinator. Following an ugly, 27-0 defeat at Northwestern that has fans up in arms, Minnesota (3-2) is now averaging just 15.4 points per game. The Gophers rank 101st nationally in rushing (141.2 yards per game) and 92nd in passing (195.4 yards per game). Several stiff challenges remain on Minnesota's schedule, too, like consecutive games against Michigan (on Oct. 31) and at Ohio State (Nov. 7).
Glen Perkins
Rarely have we seen a Twins player start so strong and fizzle out so severely in a season's second half. The 32-year-old relief pitcher had a 1.00 ERA in April and an eye-popping 8.53 ERA in September. He allowed at least one earned run in five of his last nine appearances, and had a 6.75 ERA in two appearances last week. The banged-up Stillwater, Minn., native will try to rest up and reclaim some velocity this offseason.
Everson Griffen
Griffen had looked like a Pro Bowl-caliber pass rusher in the Vikings' first three games this season, but Sunday's setback in Denver wasn't a vintage effort. The sixth-year defensive end was penalized twice for offsides and finished with just one tackle -- the same tackle total as offensive guard Brandon Fusco.
Follow Kelly Beaton on Twitter