Four Warriors named to 2015 UMNT minicamp roster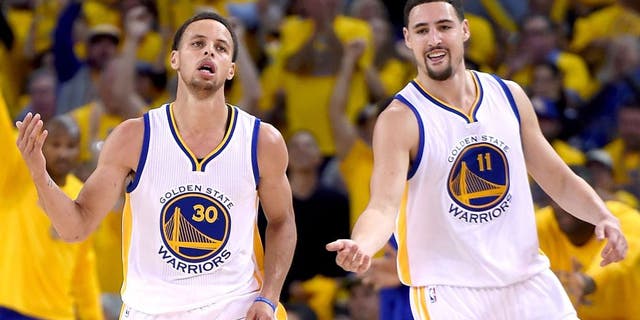 Golden State Warriors starters Harrison Barnes, Stephen Curry, Draymond Green and Klay Thompson have named to the 35-man roster for the Aug. 11-13 USA Basketball Men's National Team minicamp in Las Vegas.
The Warriors are the only team with four representatives.
Among the 35 players selected, 27 are returning members of National Team, and the remaining eight are new additions (including Barnes and Green).
Curry is a lock to represent Team USA in the 2016 Olympics, while Thompson and Green will be fighting for one of the two last roster spots. Barnes is unlikely to make the final 12-man roster.
(H/t Golden State Warriors.)