Former South Carolina star Marcus Lattimore is now a head football coach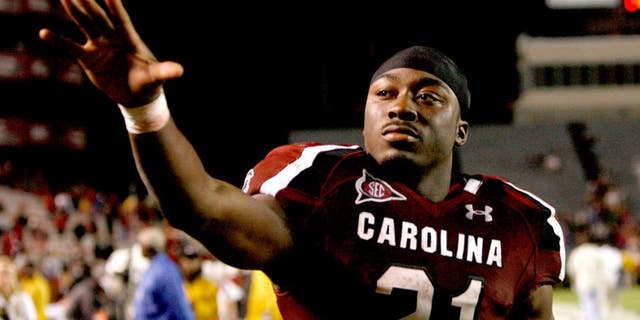 Marcus Lattimore's coaching career is off to a great start.
The former USC running back has landed a head coaching gig at Heathwood Hall, a college prep school in Columbia, South Carolina. Lattimore, who served as the Highlanders' running backs coach last season, will take over as the new varsity football coach.
Lattimore was one of the best and most beloved football players in USC history before his career was cut short due to catastrophic injuries. He rushed for 2,677 yards and had 41 touchdowns at USC and led the Gamecocks to the 2010 SEC East championship.
In his sophomore year at USC, Lattimore suffered a torn ACL, followed by a horrific right knee injury as a junior, which included a dislocated kneecap, nerve damage and torn ligaments.
He was drafted by the San Francisco 49ers in the fourth round of the 2013 NFL draft, but was unable to overcome the injuries and never played a down in the NFL. He retired from football in 2014.
Lattimore returned to USC to complete his degree in public health, graduated in May and was immediately offered a job with Heathwood Hall's coaching staff. After his promotion was announced on Monday, Lattimore thanked the school for the opportunity to pursue his passion.
"Heathwood Hall is a special community that I am thrilled to be a part of," Lattimore said in a release.
"The sport of football has provided me with a platform to motivate and inspire thousands of kids over the years, and this will give me an opportunity on a daily basis to continue to make an impact on the lives of our young men."