Former Olympian suffers spinal cord injury while attempting backflip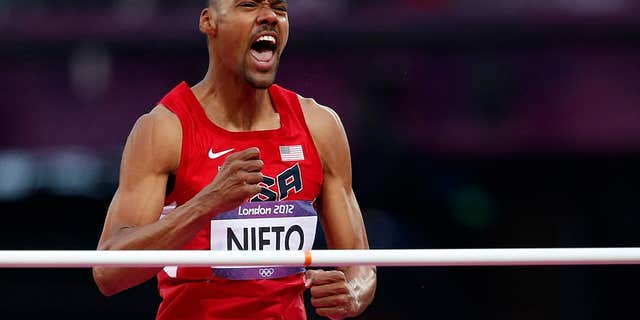 NEWYou can now listen to Fox News articles!
A former U.S. Olympic high jumper suffered a major spinal cord injury while attempting to do a backflip at a Los Angeles university Saturday.
Jamie Nieto, 39, was working out with other athletes who were preparing for the Rio Olympics this summer at Azusa Pacific University, the New York Post reported. Nieto landed on his head and needed a helicopter transport to USC Medical Center, TMZ reported.
"We were very close to losing him at one stage," Paul Doyle, his manager, told TMZ. "But thankfully the MRI came back with no broken neck and the spinal cord remained intact."
The former Olympian is starting to get feeling back in his arms and legs, Doyle said.
Nieto is also dealing with some financial hardships. He had just canceled his health insurance policy prior to the injury over the weekend.
U.S. track star Lolo Jones is helping to raise funds for Nieto. As of early Tuesday, more than $15,000 of the $20,000 goal has been raised for Nieto.
"I feel like someone who has helped represent Team USA in the last few Olympics, that we should be able to help him now, in his most trying time," Jones said in a video. "Please help donate to him now, so we can help him get back on his feet and he can soar to great heights again."
Nieto represented the U.S. in two of the last three summer Olympics. His best finish was fourth in the 2004 Athens Olympics.
Click for more from the New York Post.
Click for more from Fox Sports.