Former Baylor coach Art Briles says he plans to return to the sideline in 2017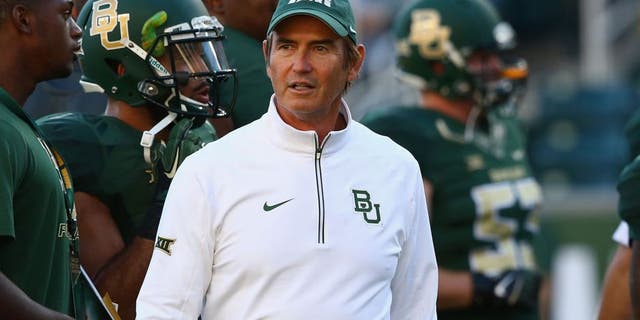 NEWYou can now listen to Fox News articles!
Former Baylor University football coach Art Briles says he plans to coach again in 2017.
KCEN-TV caught up with Briles on Wednesday during a luncheon with family members and former players and coaches in Waco, Texas. Briles didn't say whether he plans to coach on the NCAA or NFL level.
Briles, 60, finalized a contract settlement with the university last month after he was dismissed following an independent investigation of how the school and football program handled sexual assault allegations against its players dating back to 2009. Briles had been under contract through 2023.
In eight seasons at Baylor, Briles had a 65-37 record, including 50 wins in the past five seasons and six consecutive bowl appearances. Prior to joining Baylor, Briles coached the Houston Cougars from 2003-07.