Former 49ers RB Reggie Bush explains why he hasn't signed with a team yet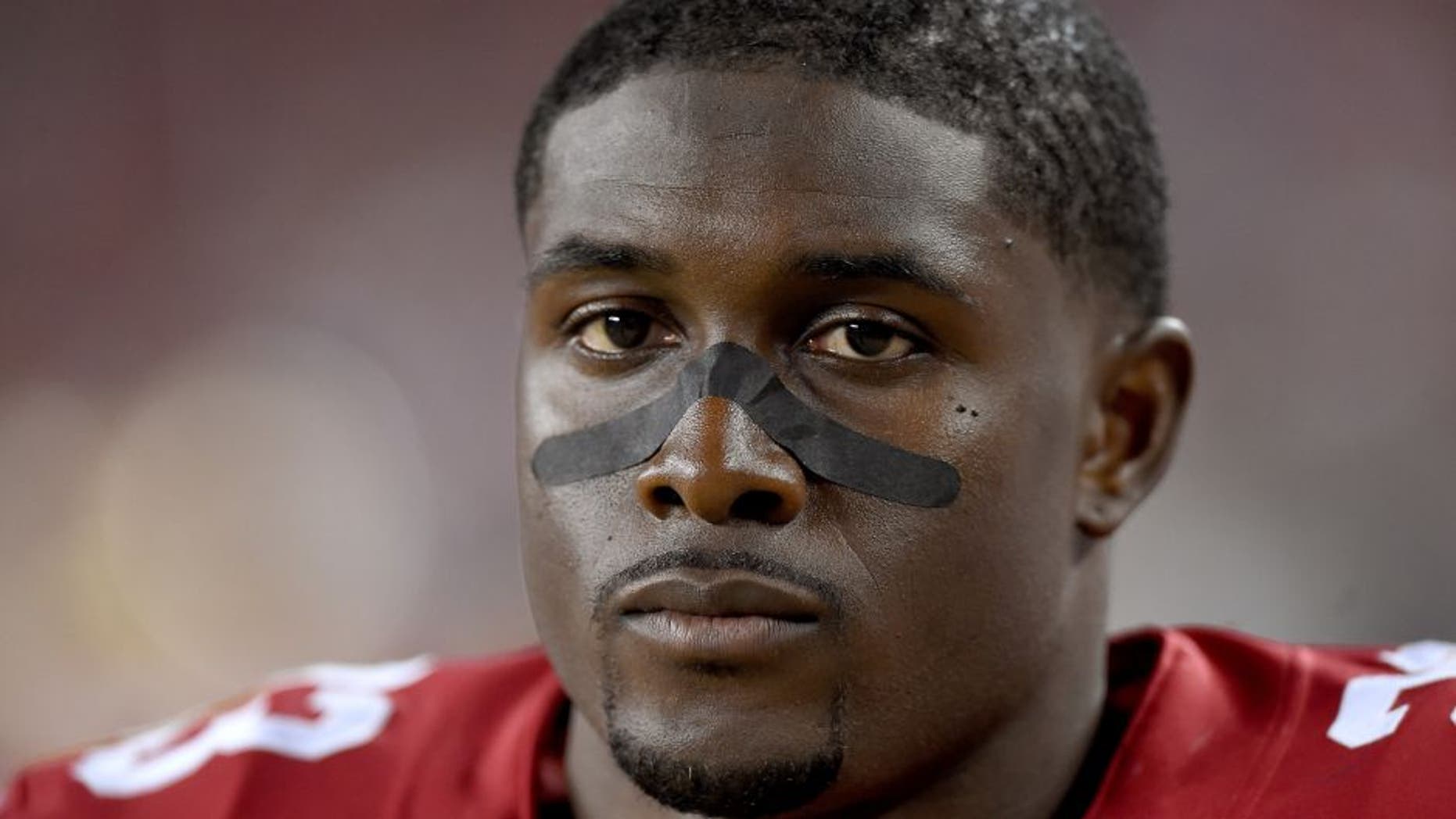 Reggie Bush's season ended on a sour note in 2015 when he suffered a freak knee injury after slipping on concrete that borders the field at the Edward Jones Dome in St. Louis. His contract subsequently ended following the season, making him a free agent in March.
Bush remains such, sitting on the open market for a team to give him a chance to prove that he will fully recover from the injury. The Buffalo Bills have expressed interest and reportedly made an offer to Bush, but he's waiting to see what the best option is at this point.
"I know everybody's been texting me and asking about Buffalo, but as of right now, I haven't made a decision. But if the opportunity is there, obviously, Buffalo is the most known one right now," Bush told USA Today Sports. "But we'll see. I'm still trying to figure out what's going to be the best opportunity for me and my family."
Bush has played in just 16 games over the past two seasons with last year being the worst of his career. He only carried it eight times in five games, rushing for 28 yards while adding 19 yards receiving.
There's no question Bush is on the tail-end of his career, which he openly admits. That's not to say he still doesn't have the ability to make an impact on a running back-needy team like the Bills, given that Karlos Williams is suspended for the first four games. Bush wants to go out on a high note -- not on some aberration of an injury.
"That's my motivation: just to bounce back. And I don't want to end a career — ever — on an injury," Bush said. "Not that I'm ready to hang it up, but I'm definitely on the back end of my career. I want to put together a solid couple years of really just playing healthy football."
It's more than likely that Bush will play in 2016, given that the Bills have an offer on the table. They're probably not the only team with such, either. He just needs to prove he can remain healthy, which Bush hasn't done the past few seasons.