For CB Dezmen Southward, Thursday is just another game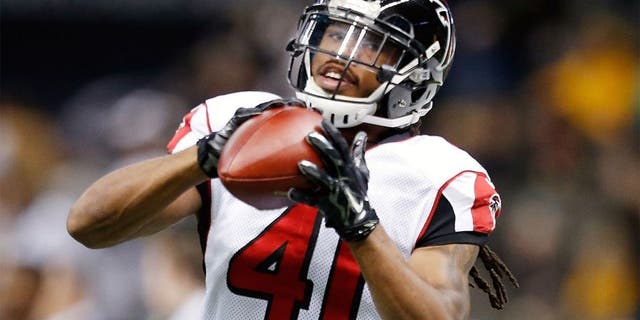 NEWYou can now listen to Fox News articles!
Dezmen Southward is a 2014 third-round pick, who's in the midst of a transition from free safety to cornerback. It obviously hasn't been an easy one, but there's plenty to like about what Southward has done to this point.
Unfortunately, it still may not be enough for Southward to make the final roster in Atlanta. As Vaughn McClure of ESPN reports, the cornerback knows he's fighting for his job this week, heading into the final preseason game against the Baltimore Ravens.
While this game obviously means a lot to Southward, he's making sure that his mindset isn't any different than it is in any other game.
"I don't see it as any more important than any other game," Southward told ESPN. "Every game is very important in terms of you want to go out and show what you've learned and that you can compete and play at a high level.
"I'm not going to say the transition (to cornerback) has been crazy difficult. But definitely, anytime you make a transition, it's hard. I think just getting the eyes and getting that discipline, you're looking at different things. Your keys are totally different. Your technique is totally different. And that's something that I'm trying to embrace and trying to continue to get better, and I feel like I have. But in that sense, I'm very excited about this game."
Southward is a name to watch this coming week, but if he can live up to expectations, there's no reason to believe he won't be on the final 53.
(h/t ESPN)