Florida's Billy Donovan renews NCAA argument involving teams playing in conference finals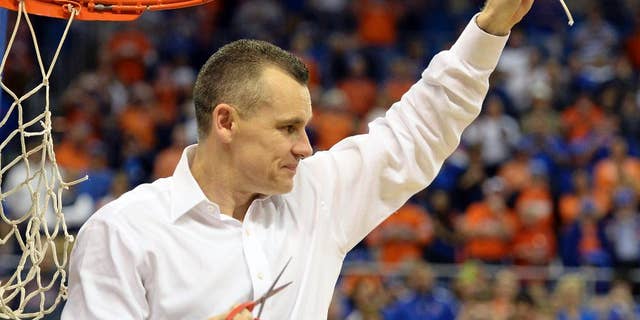 GAINESVILLE, Fla. – Florida coach Billy Donovan is renewing his long-standing argument that teams playing in conference title games on "Selection Sunday" should not have to return to the court in the NCAA tournament until Friday.
The top-ranked Gators are a lock to open NCAA play Thursday, March 20, in Orlando.
If Donovan's team advances to the SEC tournament final this week, the Gators would play three games in three days. Florida would follow with a relatively short week considering it would have to travel back to Gainesville and then to Orlando a few days later.
Donovan says, "That's a lot in my opinion."
It's nothing new for Donovan to complain about, either. Donovan mentions the short turnaround almost annually, even when his team isn't the favorite to win the SEC tournament.