Florida coach Will Muschamp kicks 5th-year senior upset at not starting at Vanderbilt off team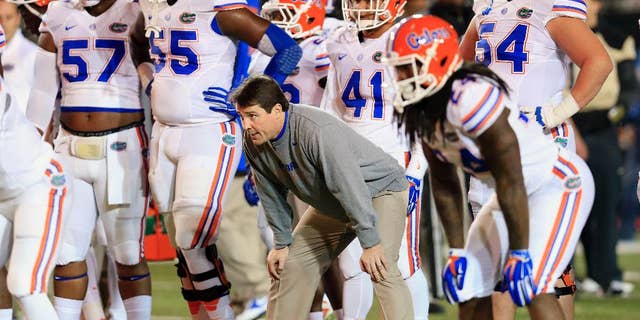 NASHVILLE, Tenn. – Florida coach Will Muschamp has kicked defensive tackle Leon Orr off the team after he complained about not starting against Vanderbilt on Saturday night.
Muschamp said after Florida beat Vanderbilt 34-10 that Orr came to him Saturday and said he didn't understand why he wasn't starting. Muschamp says Orr told him he was heading home. The coach says he told Orr that if he went home he was no longer a Gator.
The fifth-year senior had not started since the Alabama game on Sept. 20. Muschamp said Orr hadn't practiced with the starters all week.
The 6-foot-5 Orr played in five games this season and had 16 tackles with two for loss. He made 10 starts in 38 career games.