Florida baseball team to hand out free pregnancy tests for Father's Day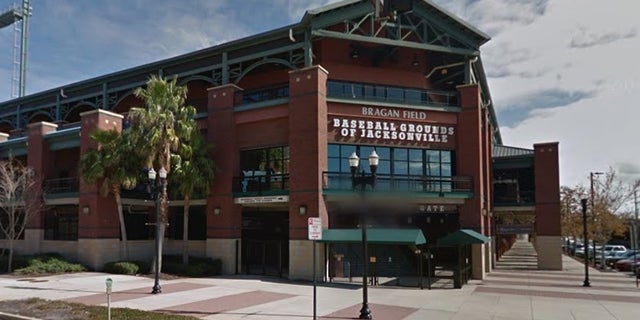 NEWYou can now listen to Fox News articles!
A minor league baseball team in Florida is planning on giving out pregnancy tests during a game on Thursday as part of a unique Father's Day promotion.
The Jacksonville Jumbo Shrimp have added a second promotion to the usual Thirsty Thursday celebration. The team is calling it the "You Might Be a Father" promotion, which comes with a free pregnancy test.
FORMER PRESIDENT OF PANAMA ARRESTED IN FLORIDA
"So you'll know if you need to return for Sunday's Father's Day game," the Jacksonville Jumbo Shrimp's website said. "It will be an evening filled with suspense, intrigue and manila envelopes."
"We were just sitting around at the promotion meeting, looking at our calendar," General Manager Harold Craw told the Florida Times-Union. "That's something that plays to our Thirsty Thursday crowd, which tends to be young professionals and college students. They like to laugh and have a good time and would appreciate it being tongue-in-cheek."
FLORIDA MAN WHO TRIED TO HACK CLINTON FOUNDATION AVOIDS ADDITIONAL JAIL TIME
Craw said the pregnancy tests will only be given to those who want one.
The Associated Press contributed to this report.