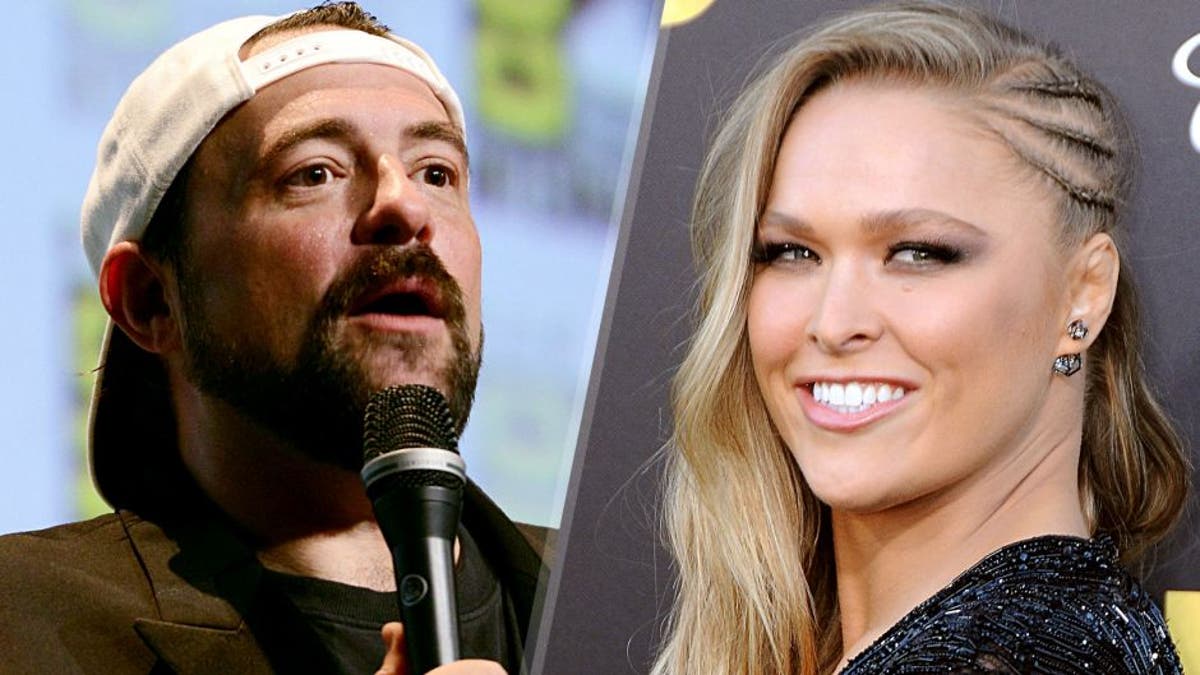 The buzz surrounding Ronda Rousey and her desire to land the lead role in the upcoming "Captain Marvel" film continues to grow with comic-book man Kevin Smith becoming the latest person to champion her cause.
Smith, who is well known as the director of films like "Clerks", "Mallrats" and the co-star of the AMC reality series "Comic Book Men," knows superhero movies better than most and he believes Rousey would be a perfect fit for that universe.
Rousey first expressed interest in the role during a Reddit Q&A session and days later fans had already created renditions of the UFC women's champion dressed as the iconic character.
Smith, who also wrote a script for "Superman Lives" in the 1990s, sees Rousey as a real-life superhero who would be perfect to play one on the big screen as well.
"You see her in that picture? Come on. You don't even need to think at this point, there's an image," Smith told TMZ.com. "Lord knows she's one of the only people who would play a superhero that could actually beat the s--t out of somebody."
"Captain Marvel" is set to be the first film headlined by a female superhero in the Marvel Cinematic Universe with the movie expected to hit theaters in 2018.
Rousey seems to really want the role, and Smith doesn't see how she couldn't at least get consideration with the attention her one-line remark about wanting the part has generated.
"I would like to see it happen," Smith said. "Seems like she has a good head on her shoulders, she followed a dream -- and holy s--t, she's an ass-kicker."
"If that doesn't sound like a superhero, I don't know what is."