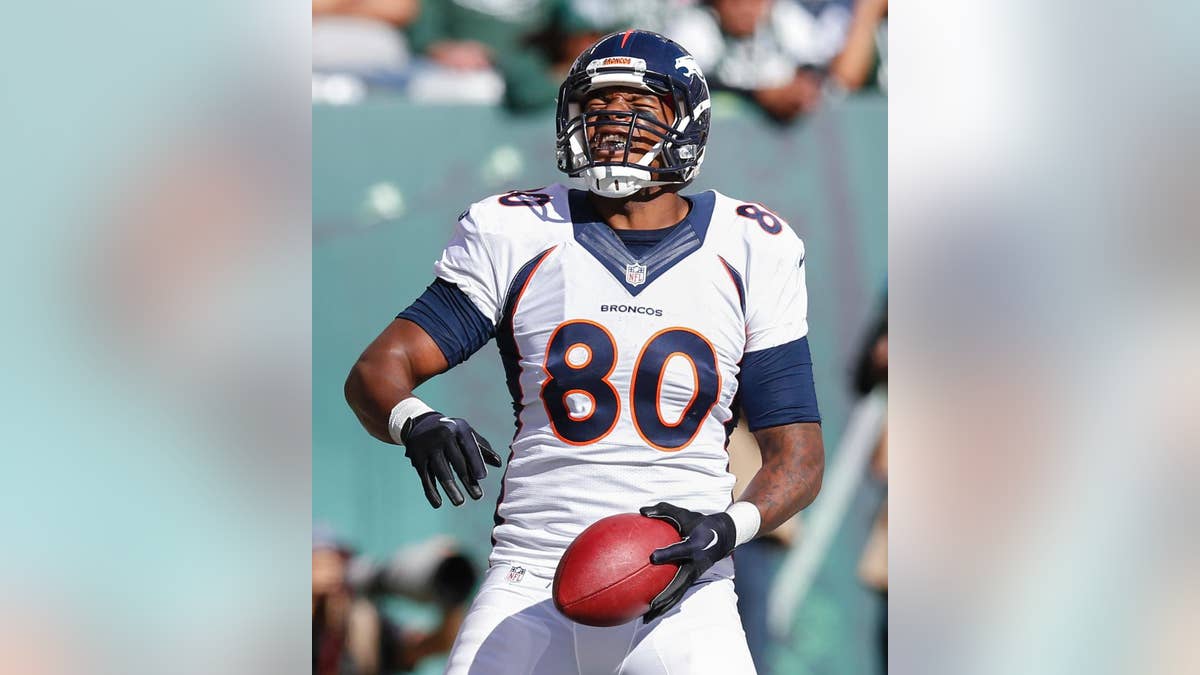 Fantasy owners have a unique way of appreciating the dominance of DeMarco Murray and Andrew Luck this season.
Forget the record Murray tied last week, Jim Brown's streak of six 100-yard games to start a season. Or that Luck is just shy of 2,000 passing yards with 19 total touchdowns. On the fantasy front, 22 percent of teams with either Luck or Murray on their teams are in first place, according to data from leagues hosted by CBS Sports.
They're this year's fantasy MVPs as the regular season for fantasy nears its halfway point in Week 7, with many fantasy playoffs starting in Week 14.
It's not just that they're the best players; it's how they became anchors for fantasy owners who likely drafted them later than the assumed elites. In Yahoo leagues, Murray was an early second-round pick in 12 team leagues, while Luck was the sixth quarterback off the board, often taken around the fifth round.
Put another way: 10-team leagues offer everyone a baseline 10 percent chance of being in first place, while it's slightly harder in 12-team leagues at 8 percent. With their play, Luck and Murray are improving those chances twofold or threefold, depending on the size of the league.
Here are some other players who aren't just playing well, but proving to be fixtures on first-place fantasy teams:
___
TIGHT END: JULIUS THOMAS
About 16 percent of teams with the Denver tight end are in first place, the numbers from CBS Sports showed. He has put up gaudy numbers against everyone else in the league despite an early bye in Week 4. The stats are helped by at least one touchdown in every games so far. But beyond that, it's the love from quarterback Peyton Manning — Thomas has been targeted an average six times per game. (Notable absence among the top 30 players most often on first-place teams: Jimmy Graham.)
___
WIDE RECEIVER: ANTONIO BROWN
With injuries leading to missed time and subpar games, It's just not Calvin Johnson's year. Brown is fine with that, leapfrogging Johnson plus Demaryius Thomas, Dez Bryant, A.J. Green and Brandon Marshall as the best receiver in fantasy this year. Like Julius Thomas, 16 percent of fantasy teams that include Brown are in first place in CBS Sports leagues. (Not far behind: Jordy Nelson at 15 percent).
___
RUNNING BACK: MATT FORTE
According to CBS, 15 percent of teams with Forte are in first place. At his heels among running backs: Arian Foster at 14 percent and Marshawn Lynch at 13 percent. Perhaps more notable than Forte's success — based mostly on all-around receiving and rushing yards — is how far he is behind Murray in points. Murray has been 4.5 points per game better than Forte, the consensus overall No. 4 pick in fantasy drafts.
___
QUARTERBACK: PEYTON MANNING
In total fantasy points, Manning is sixth among quarterbacks in scoring formats awarding 4 points per passing touchdown (CBS leagues award 6 points per passing TD). But he's played one fewer game. It's no surprise, then, that he's second among quarterbacks most often on first-place teams at 14 percent.
___
THE VALUES
— Wide receivers Steve Smith (Baltimore), T.Y. Hilton (Indianapolis), Jeremy Maclin (Philadelphia) — 12 percent.
— Running backs Le'Veon Bell (Pittsburgh), Giovani Bernard (Cincinnati) — 12 percent.
— Tight end Greg Olsen (Carolina) — 12 percent.
___
AP NFL website: www.pro32.ap.org and www.twitter.com/AP_NFL
___
Oskar Garcia can be reached on Twitter at http://twitter.com/oskargarcia