Fantasy NASCAR: Goody's Fast Relief 500 Driver Picks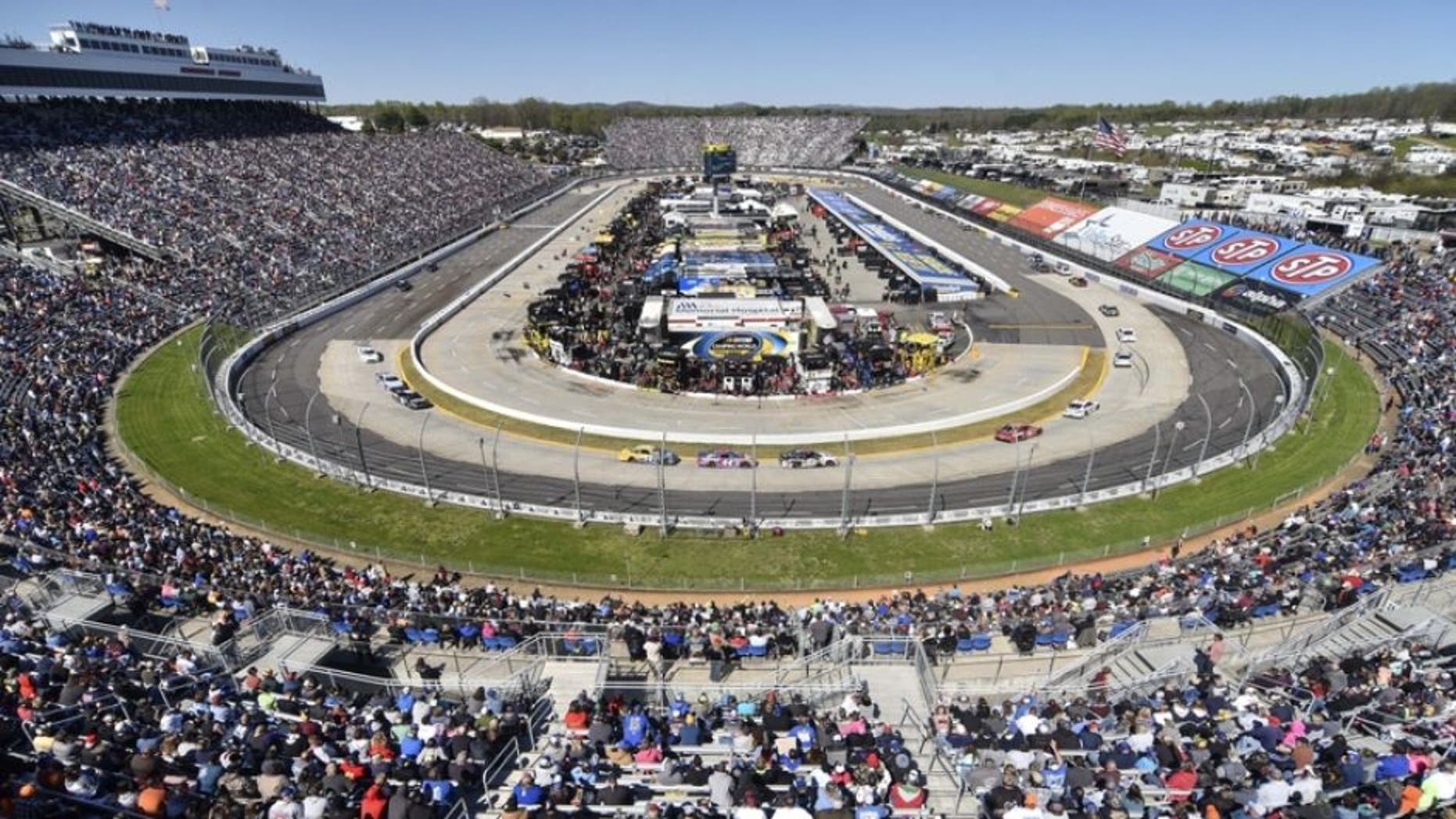 The NASCAR Sprint Cup Series travels to Martinsville, Virginia this week for the Goody's Fast Relief 500. Be sure to test your knowledge of NASCAR by competing in the Fox Sports Fantasy Auto Racing game.
The Chase for the Sprint Cup has been reduced to eight drivers. The field competing for a spot in the final four at Homestead includes: Joey Logano, Kevin Harvick, Jimmie Johnson, Matt Kenseth, Kyle Busch, Denny Hamlin, Carl Edwards and Kurt Busch. Fantasy teams must include as many of the Chase drivers on their team as possible. They will receive plenty of room on the track from their competitors and their teams will provide them the best equipment possible so they can advance in the Chase.
Martinsville is a short, flat, paperclip shaped track. I use the statistics from the four other short, flat banked tracks (Phoenix, Martinsville, Richmond and New Hampshire) to predict which drivers will have success in the race Sunday. The relative flatness of these tracks requires a similar racing style. Joe Gibbs Racing has dominated at these tracks in 2016 and it should not change this week. Here are the drivers with the best stats on the short, flat tracks this season...
Average Finishing Position on Short / Flat Tracks
Driver
Wins
Top 5
Top 10
Laps Led
Avg. Finish
Kyle Busch
1
4
6
641
4.5
Kevin Harvick
2
5
5
282
5.5
Jimmie Johnson
0
1
3
45
8.9
Kyle Larson
0
2
3
15
9.6
Joey Logano
0
1
3
21
10.1
Kurt Busch
0
1
4
58
10.6
Carl Edwards
1
2
4
247
11.1
Martin Truex Jr.
0
1
3
457
11.2
Brad Keselowski
0
3
3
9
11.3
Matt Kenseth
1
2
4
193
11.6
Denny Hamlin
1
2
4
189
12.1
Track position is very important at Martinsville. This is not the week when you want to select the drivers starting deep in the field. The scoring system for Fox Sports Fantasy Auto Racing game rewards drivers who improve their position in the race more than the drivers who lead the most laps, but it is still important to have drivers to finish up front. My advice is to select as many of the Chase drivers who start between eighth and 20th this week. These drivers should be able to make it to the front at the end of the race.
Pick to Win
Kyle Busch ($10,500) dominated the last race at Martinsville. He qualified seventh and quickly made his way to the front. Busch led 353 of the 500 laps on his way to Victory Lane. Martinsville rewards drivers with an aggressive driving style. Sometimes the only way to make a pass is to push a driver out of the way. That style fits Busch perfectly. I expect the No. 18 team to be the first to secure their place in the final four at Homestead.
Contenders
Kevin Harvick ($13,100) is one of the best drivers in the field on the short, flat tracks. He is much better at Phoenix, Richmond and New Hampshire, but the No. 4 car should still be racing up front Sunday. Harvick has finished four of the last six races at Martinsville in the top 10. He has led 264 laps in the last three races at the track. If his team can avoid problems in the pits, they should add another top-10 finish to their Chase resume this week.
Jimmie Johnson ($11,100) will definitely be one of the drivers to beat this week. Johnson has eight grandfather clocks in his trophy case. This is a rhythm track and Johnson knows exactly when to get on the brakes and when to smash the gas pedal to make fast laps around the paperclip shaped track. Johnson has been one of the best drivers in the Chase. The No. 48 team will have the speed to run in the top five Sunday.
Joey Logano ($10,800) is one of the most consistent drivers in the field at Martinsville. He has finished five of the last six races at the track in the top 11 and has led laps in each of the races. Last year Logano was on his way to Victory Lane when Matt Kenseth took him out of the race. That was Logano's only finish outside the top 11 in the last six races. The No. 22 car should easily finish in the top 10 this week.
Denny Hamlin ($10,700) is a Virginia native who loves to race in front of his home state fans. Hamlin has five career wins at Martinsville and the third-best average finishing position. He has led 1,315 laps at the track. Selecting as many of the Joe Gibbs Racing drivers is a wise strategy this week. I would not be surprised to see Hamlin racing Kyle Busch for the checkered flag Sunday.
Value Picks (Drivers under $9,000)
AJ Allmendinger ($8,300) is a great value pick this week. The drivers who can out-brake their competition in the corners usually run well at Martinsville. Few drivers have mastered this skill better than Allmendinger. He drives this track like a road course. Allmendinger started sixth and finished second in the spring race at the track. He should finish in the top 10 again Sunday.
Jeff Gordon ($7,500) must be on every team this week. He is the most underpriced driver in the field and he is making his last career start (so we think) in NASCAR. No driver in the field has more wins, more laps led or more top 10 finishes at Martinsville than Gordon. He drove the No. 88 car to a top-10 finish in his last race at Dover and he should be able to finish in the top 10 again this week.
Ryan Blaney ($7,000) only has one career start in the Sprint Cup Series at Martinsville. In the spring he started 12th and finished 19th. Blaney is a quick learner and should be able to improve upon his finishing position in the first race at the track. He has finished four of the six races on the short, flat tracks inside the top 20. I expect a top-15 finish from Blaney this week.
Paul Menard ($5,700) has been pretty good in his career at Martinsville. It is his sixth-best track. Menard has seven finishes in the top 15 at the track, including an eighth-place finish in the spring. Menard is a good pick for fantasy teams who wants a contrarian pick Sunday. It may be a good way to make up some ground on your competition.
Here are my picks for the Goody's Headache Relief 500 for Fox Sports Fantasy Auto Racing:
Driver 1: Jimmie Johnson $11,100
Driver 2: Denny Hamlin $10,700
Driver 3: Kyle Busch $10,500
Driver 4: Matt Kenseth $10,200
Driver 5: Jeff Gordon $7,500
FOX Fantasy Auto Resources
And don't forget - prizes are on the line each race of the fantasy season! First, second and third place each win a prize. Plus, each race builds your point total for larger segment and season prizes.
*Stats from Driveraverages.com and career stats from Racing-Reference.Info...
If you need any further advice with your team or want to see my updated picks after Happy Hour practice, look for me on Twitter (@MrFantasyNASCAR) or LIKE my Fantasy NASCAR Tips Page on Facebook.