Fans clash ahead of Southampton's Europa League qualifier against Vitesse Arnhem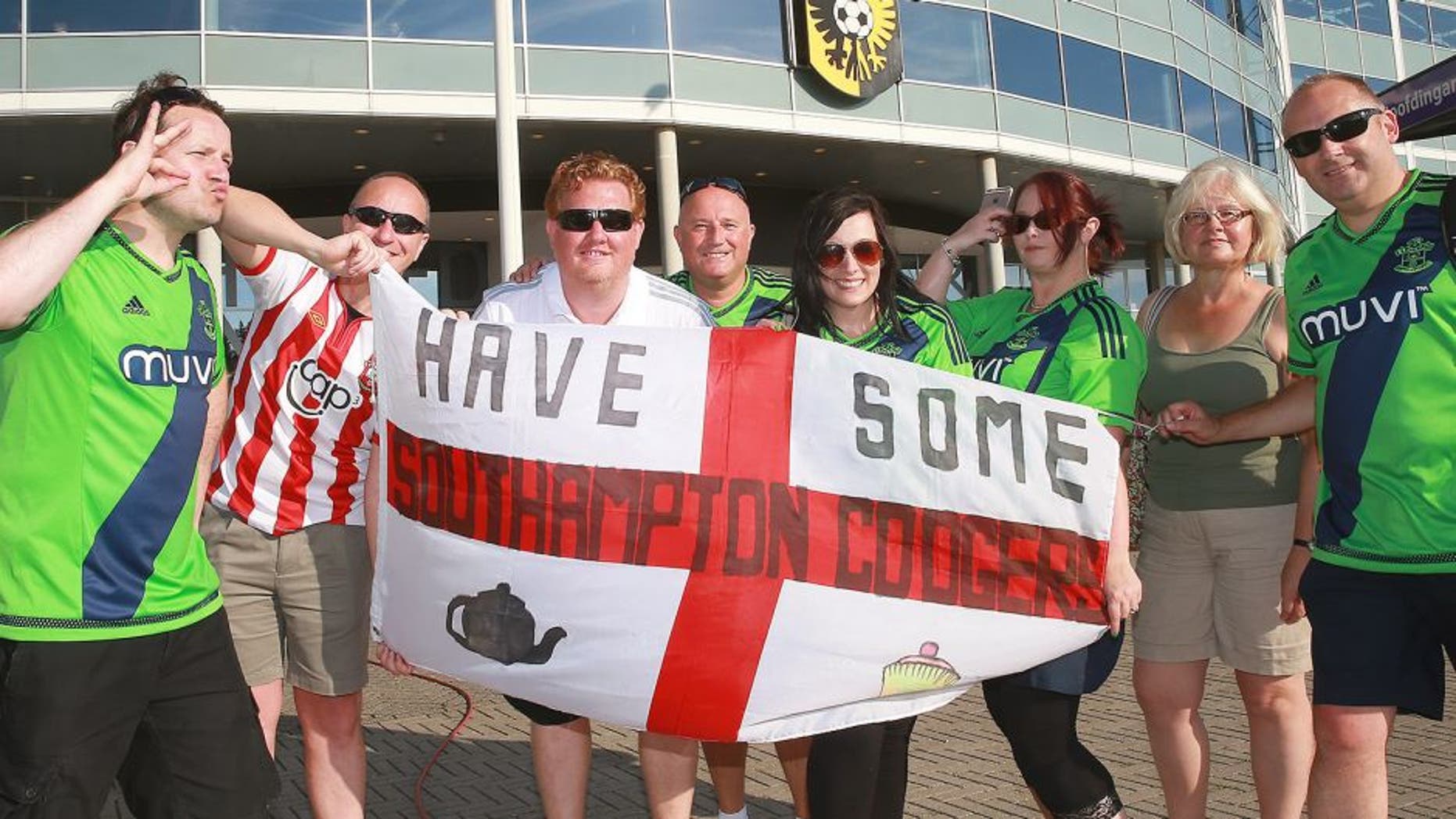 Trouble flared up before Southampton's Europa League clash against Vitesse Arnhem, with police storming in after glasses, chairs and punches were thrown.
There was a peaceful, convivial atmosphere in Arnhem for the majority of the day, only for things to go awry two hours before the second leg of the third qualifying round tie got under way.
The issues arose in Korenmarkt, the city's bar district, where English and Dutch supporters had spent much of the previous 24 hours drinking together peacefully.
However, riot police and horses were called in after clashes began, which some onlookers said came after provocation from Feyenoord supporters.
Press Association Sport was told in the aftermath that a group of fans charged into the square, where a number of Southampton fans were seen throwing chairs and fighting.
Saints boast a 3-0 advantage heading into Thursday night's return leg at the GelreDome.
It is understood that 50 Dutch fans and three English supporters were arrested after an incident which appears to have been started by Feyenoord supporters clashing with Vitesse fans.
There were no problems in the Southampton fanzone in the nearby Jansplaats, while buses were put on for fans to the stadium.
A Southampton spokesperson said: "Southampton Football Club are aware of an incident away from the official fanzone in Arnhem.
"We are continuing to liaise with local police and will take relevant action against those involved."