Fans Bring Dead Body to Soccer Match in Colombia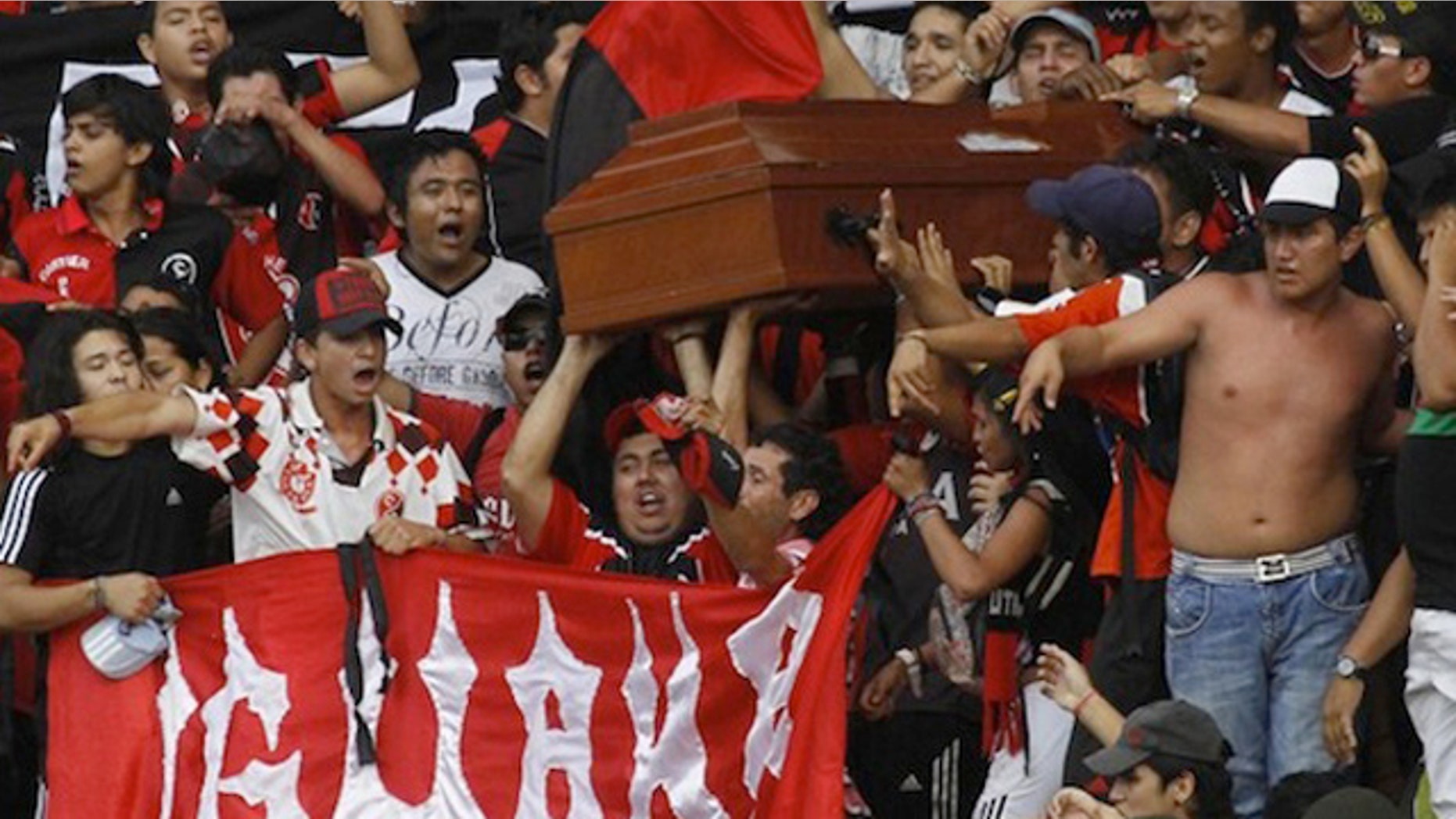 It was like a scene from "Weekend at Bernie's" when a Colombian soccer team recently got an unexpected fan.
Friends brought a coffin with the body of a 17-year-old boy into a soccer match Sunday between Cucuta Deportivo and Envigado, according to Colombia Reports.
Christopher Jacome, a big fan of Cucuta, was gunned down Saturday in a local park while playing soccer, according to the paper.
Friends of Jacome took his body from the funeral home after the wake and brought it into General Santander Stadium for the game.
"They don't let in the fanatics, but yes, a cadaver. This is the only part of the world where this has happened," Julio Rivera, medic for Cucuta, told the paper.
Stadium officials say they will hold a meeting to find out who allowed the dead body to be brought to the match.