Falcons WR Julio Jones says no one in the NFL can cover him one-on-one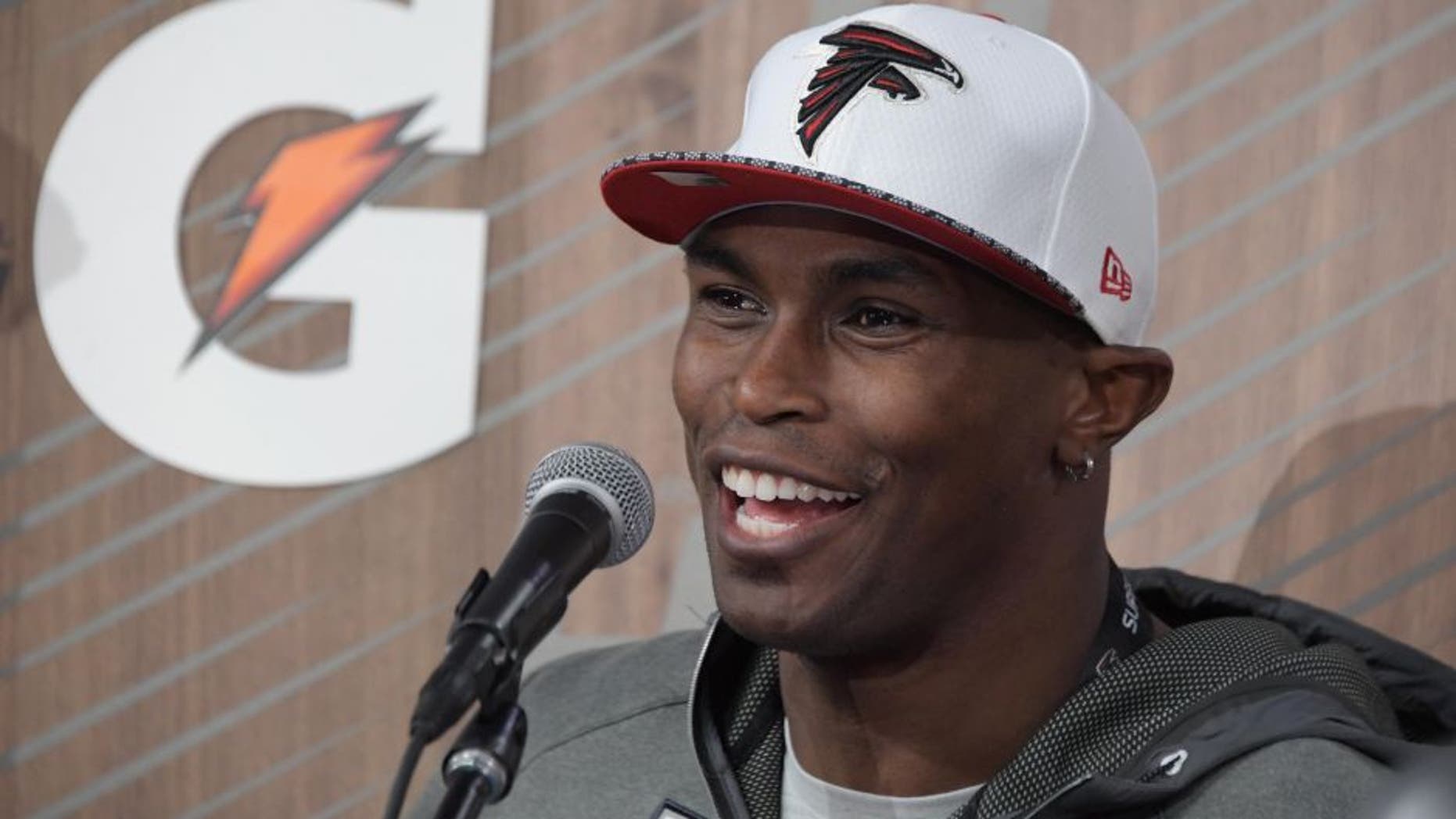 Julio Jones is gearing up for the biggest game of his career. He's already dominated the regular season and has two outstanding performances in NFC Championship games, but the Super Bowl is another animal.
It'll pit him against the league's No. 1 scoring defense and a talented cornerback in Malcolm Butler. The Patriots are the best when it comes to taking away an opponent's best weapon, which would leave many to believe they'll target Jones. However, because the Falcons are so rich with playmakers, that'll be tough to do.
As a result, Jones figures to see one-on-one coverage at times. That won't bode well for the Patriots because according to Julio, no one can cover him one-on-one.
"One-on-one? No, I do not," he said when asked if anyone in the NFL can cover him.
Part of the reason the Patriots won't be able to double-team Jones as much as they'd like to is because of the number of weapons Atlanta has. If they roll a safety his way, it'll open up opportunities for Mohamed Sanu on the other side, as well as Atlanta's tight ends. If they leave Butler on an island, Jones will likely make a handful of huge plays.
"As a defensive coordinator, you really gotta pick your poison -- see what you want to take away, whether it's the run game or the pass game," Jones added.
He's not sure if the Patriots will double him on Sunday in Super Bowl LI, saying he'll wait and see what they try to do.
"I don't know," he said. "We're just going to see what they try to take away."
The matchup between Jones and Butler is certainly one to watch, and it'll likely have a significant impact on which team wins this game.