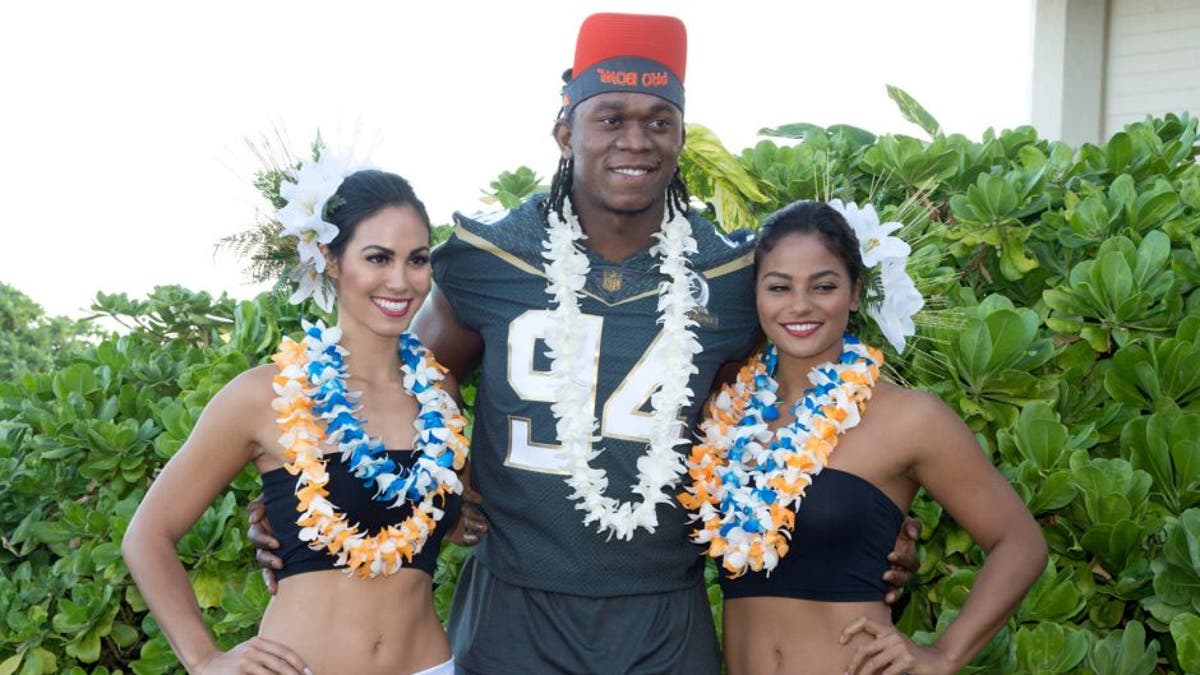 Ezekiel Ansah is a defensive end by trade, but he might also be a decent tight end. Most quarterbacks would love to have a 6-foot-6, 279-pound frame like his to target in the red zone.
During the Pro Bowl on Sunday evening, the Detroit Lions pass-rusher took to Twitter to lobby for a chance to play on offense.
Via Ansah's verified Twitter account:
Seattle Seahawks cornerback Richard Sherman got a run at wide receiver, and New York Giants wide receiver Odell Beckham Jr. had a chance to play safety. Ansah, however, never got his chance to play on the opposite side of the ball.
Ansah recorded just one tackle for Team Irvin in the Pro Bowl.