Ex-Vikings punter: Locker room is 'only thing I miss about football'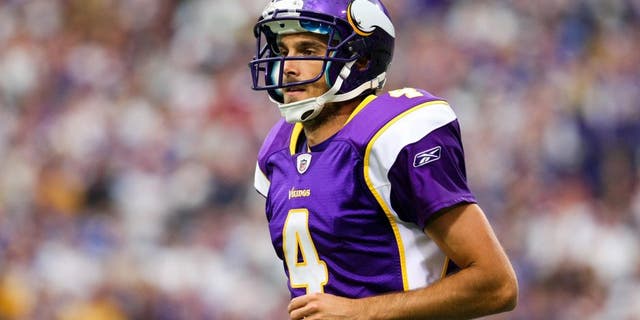 NEWYou can now listen to Fox News articles!
Former Minnesota Vikings punter Chris Kluwe is as outspoken and colorful as NFL players come, so he may be the perfect player to tell this story. In a recent essay for Rolling Stone, Kluwe pulled back the curtain on the NFL locker room and came to the conclusion that it is the only thing he misses about playing professional football.
Like any other workplace, Kluwe describes the NFL locker room as a place where diverse individuals share ideas and interests. Although some stereotypes exist, the on-field persona fans find so familiar does not dominate in this space.
In an NFL locker room, Kluwe says, the masks come off.
"I've met Episcopalian fundamentalists, Sunday Catholic practitioners, the staunchest of atheists and Muslim faithful alike," Kluwe wrote for Rolling Stone. "I've talked race relations with East Coast prep schoolers, theoretical economics with inner city Chicagoans and same-sex marriage rights with Deep South conservatives. I've seen grown men throw chairs at each other over perceived slights committed hours earlier, completed The New York Times' Sunday crossword with people who could bench-press me twice over, and never once did I consider it out of the ordinary, because the reality of the bubble I used to inhabit is that it is comprised of the same people that exist in every other job in every other place in our country, except we probably run the 40-yard dash quite a bit faster than you."
Kluwe repeatedly refers to the NFL locker room as a "bubble," where players can let their true selves shine. The obvious downside is that every bubble is bound to burst at some point; Kluwe's popped after the 2012 season, when he was cut from the Vikings.
"I am both privileged and damned to have lived inside that bubble," Kluwe wrote, "and it is truly the only thing I miss about football."
(h/t Rolling Stone)