Ex-NFL player, reportedly held by police for disturbing gun picture, 'no longer in police custody'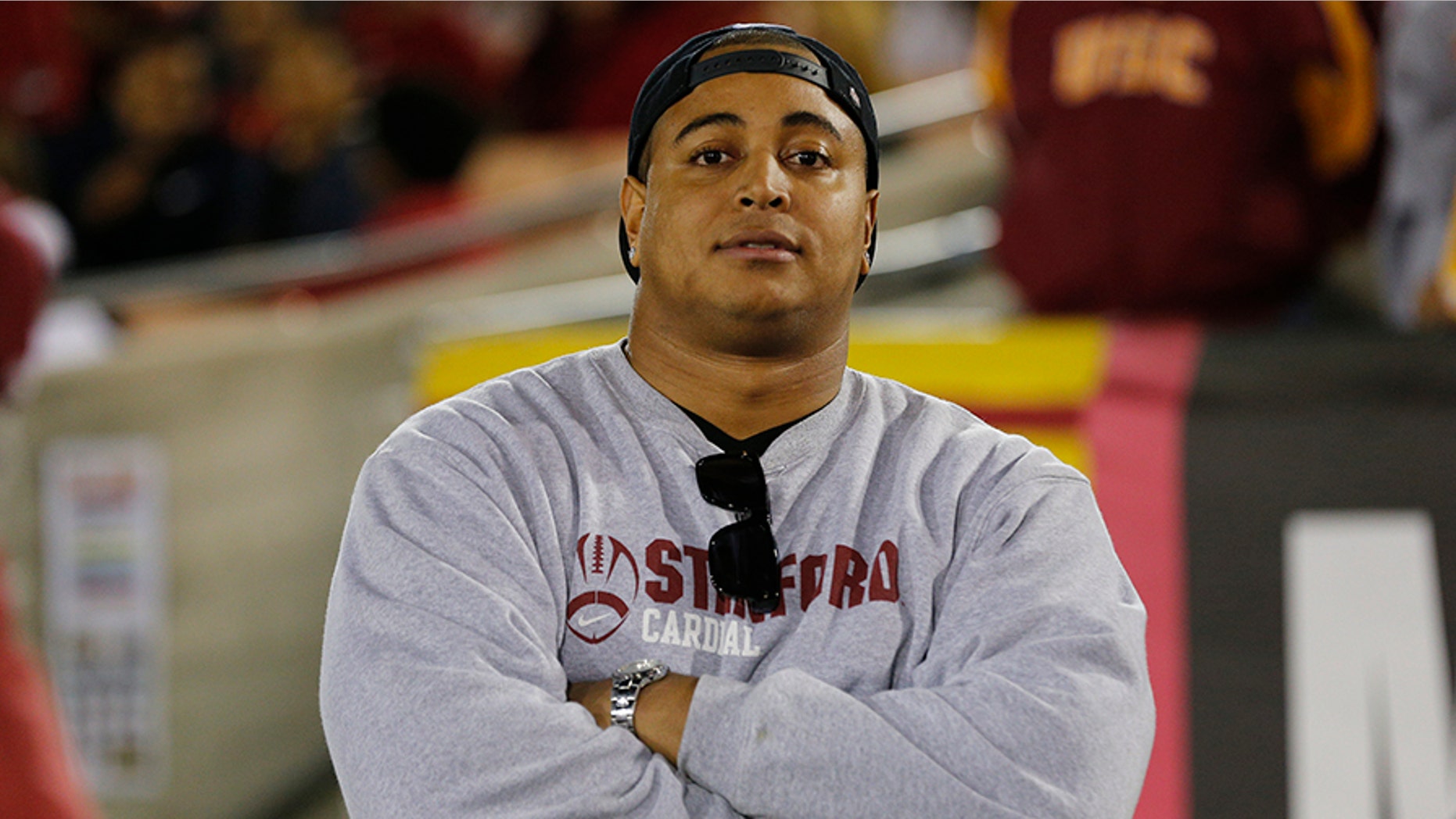 A person who shared a photo of a shotgun surrounded by ammunition on his Instagram -- reportedly former professional football player Jonathan Martin -- was released Friday after being detained by police in connection with the Thursday posting.
The Miami Dolphins ex-lineman was allegedly detained while police investigated an incident surrounding a disturbing picture he shared on Instagram, TMZ reported.
A spokesman for the Los Angeles Police Department told Fox News that the individual believed to be responsible for the social media post" "is no longer in police custody." He would not, however, confirm the identity of the person being held.
Martin allegedly posted a picture to his Instagram that showed a shotgun surrounded by shells with the caption "when you're a bully victim & a coward, you options are suicide, or revenge."
In the post he tagged two former teammates, Richie Incognito and Mike Pouncey, with whom he had been bullied by in 2013, as well as his former high school Harvard-Westlake in Los Angeles.
Officials at Harvard-Westlake were forced to close the school's campuses and sent an email out informing students of the incident,The Los Angeles Times reported.  
"The safety of our students, faculty and staff is always our primary concern. So, out of an abundance of caution, we made the decision to close school today," the email read. "The school's private security team is working with the Los Angeles Police Department, which is present on both campuses."
The email added that there was no "imminent threat" to the students.
Martin entered the spotlight in 2013 when he accused Incognito and Pouncey of harassment in the locker room. An NFL investigation found that Martin was indeed being harassed.
He retired in 2015.
Martin's disturbing post comes just a week after a lone gunman opened fire in a Florida high school, killing 17 students.