Ex-hockey player faces drug sale charges related to death of New York Rangers Boogaard in 2011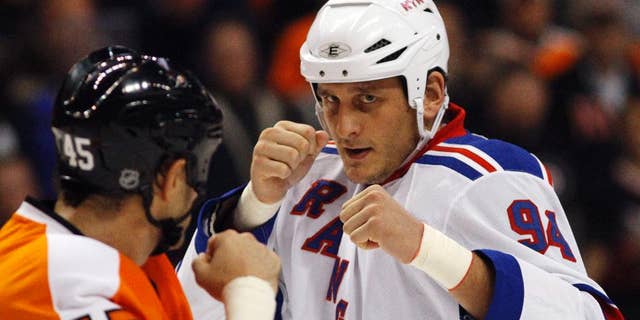 NEW YORK – A former minor league hockey player has been arrested on charges he sold illegally obtained prescription painkillers to former hockey player Derek Boogaard of the New York Rangers and the Minnesota Wild who died of an accidental overdose.
Jordan Hart was arrested Tuesday on charges in a federal indictment unsealed in New York.
Also arrested was a physician's assistant, Oscar Johnson. His Utah-based employer provided medical services to hockey players.
Hart was to appear in federal court in Manhattan. Johnson was to appear in federal court in Salt Lake City, Utah. It was not immediately clear who would represent them.
Prosecutors said Hart sold at least some Percocet pills to the Rangers enforcer, who died in 2011.