Ex-49ers LB Willis issues vehement denial of comeback report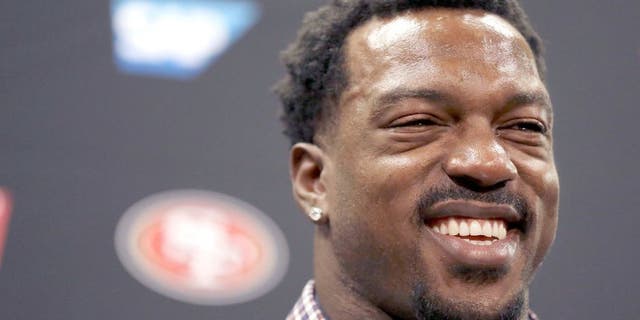 Patrick Willis vehemently denied a report that he's considering a comeback in 2016. Jeff Chiu AP Photo
Retired linebacker Patrick Willis on Thursday disputed a published report that he is considering a comeback for the 2016 season.
Willis was vehement in his denial of a report by Jason Cole of Bleacher Report, who, citing an anonymous source, suggested that the perennial Pro Bowl selection is "considering coming back from that and we'll see how he's able to respond after one year away from the game."
Willis, who has not spoken to the media since announcing his retirement on March 10 due to a painful left toe injury, posted his denial in mostly all capital letters on both his Twitter and Instagram accounts.
"I made my decision and I haven't thought twice about it," Willis wrote, adding he has not thought about "playing another down in the NFL ... period!!!!"
The 30-year-old Willis made the Pro Bowl in each of his first seven seasons with the 49ers, missing a total of six games. His 2014 season, and ultimately his career, ended when Willis aggravated a toe injury in Week 6 of the 2014 season.
Continuing his denial of Cole's report, Willis wrote: "So quit trying to bring life on a chapter that I have already closed in my heart and mind."