Everything you need to know about Sunday's Chase race at Texas Motor Speedway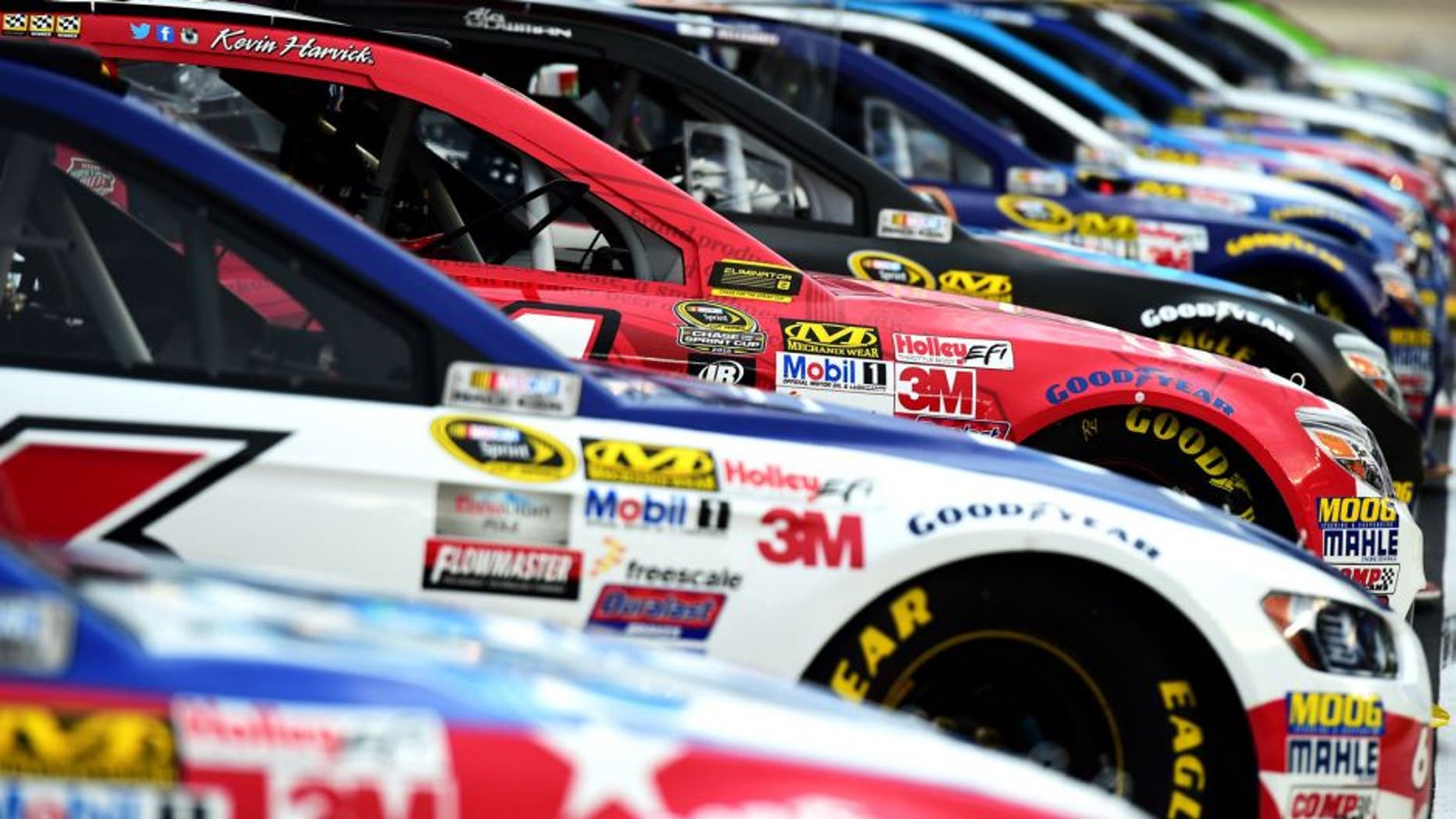 The second race of the Eliminator Round of the Chase for the Sprint Cup is here. As they say, everything is bigger in Texas, and the drama and controversy swirling in the NASCAR community this week has been interesting to watch unfold.
Joe Gibbs Racing's Matt Kenseth will miss the first race of his Sprint Cup career, as he is serving a two-race suspension for wrecking Joey Logano while the Team Penske driver was leading last weekend at Martinsville Speedway. Logano said this week the controversy has fired his team up, Erik Jones has been tapped to drive the No. 20 JGR Toyota the next two races and Kenseth is selling #FreeMatt t-shirts to raise money for the Denny Hamlin Foundation.
The suspension has obviously been the big topic of conversation this weekend at TMS, as drivers and crew chiefs try to figure out where the line is between 'Boys, have at it' and 'anything goes.'
This race last year certainly blurred those lines when on-track contact between Brad Keselowski and Jeff Gordon led to a massive brawl on pit road involving both drivers and their pit crews.
But that's all in the past, right? We'll see.
Either way, on Sunday afternoon the green flag will wave and 43 drivers and teams will be focused on the task at hand, and seven drivers will be looking to join Gordon in the Championship 4 by scoring the win and advancing to the title fight at Homestead-Miami Speedway.
Those drivers will also be taking the green flag with no practice after Friday's qualifying session. Rains throughout the night and into the morning Saturday saturated the track. Despite extensive track drying efforts, Saturday's two planned practice sessions were cancelled.
So without further ado, here is everything you need to know about the AAA Texas 500:
Green flag:
2:16 p.m. ET
Forecast:
According to weather.com, Sunday's race should be run under ideal conditions. There is a zero percent chance of rain, with a high of 66 degrees and winds out of the Northeast from five to 10 miles per hour.
Color guard:
Sheppard Air Force Base 82nd Training Wing Honor Guard
Invocation:
Texas Alliance Raceway Ministries; Dr. Roger Marsh
National anthem:
Runner up on Season 4 of America's Got Talent; Barbara Padilla
Honorary pace car driver:
2016 NASCAR Hall of Fame inductee and Texas native Terry Labonte
Honorary starter:
Project leader of technology infrastructure Client Services, AAA Texas; John Daly
Grand marshal:
Star of upcoming film 13 Hours: The Secret Soldiers of Benghazi, John Krasinski
Flyover:
Two F-16s, US Air Force Reserve, Carswell AFB, Texas
Defending race winner:
Jimmie Johnson. Full race recap here.
April 2015 race winner:
Jimmie Johnson. Full race recap here.
Fastest in Practice 1:
Brad Keselowski. Full practice recap here.
Chase standings:
1. Jeff Gordon (1 win)
2. Kyle Busch (+9 points over 5th)
3. Martin Truex Jr. (+9 points over 5th)
4. Kevin Harvick (+7 points over 5th)
5. Carl Edwards (-7 points behind 4th)
6. Brad Keselowski (-24 points behind 4th)
7. Kurt Busch (-26 points behind 4th)
8. Joey Logano (-28 points behind 4th)
Front Row:
Brad Keselowski and Kevin Harvick. Full qualifying recap here.
Starting lineup: