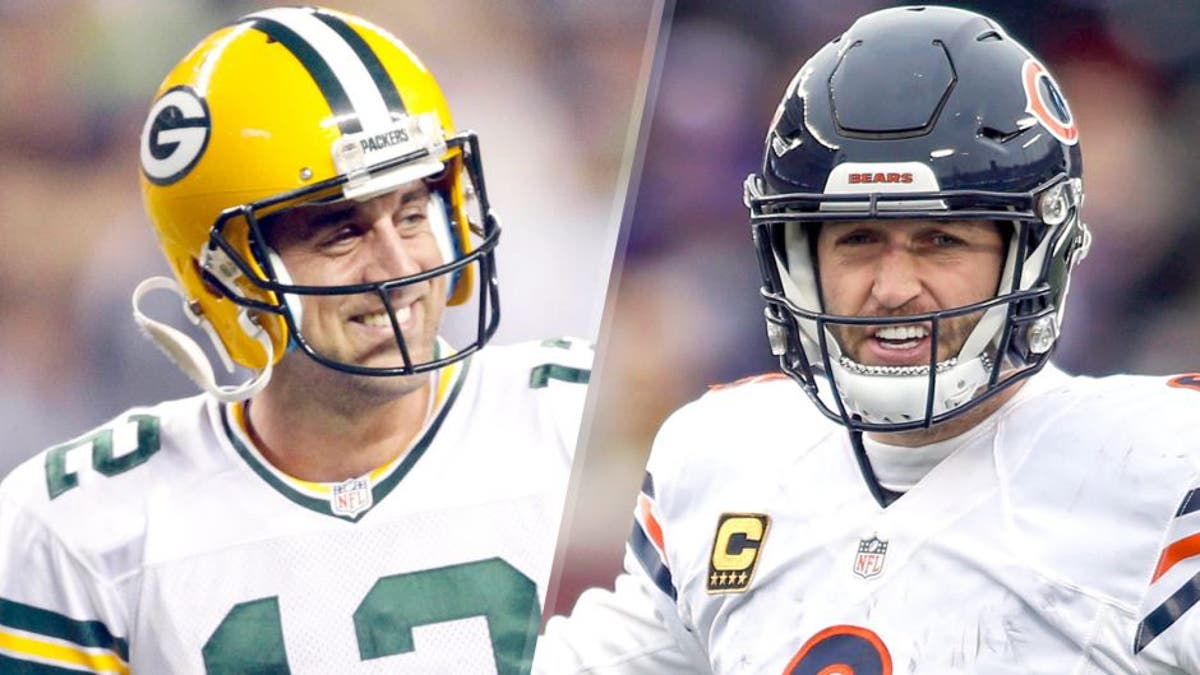 Veteran quarterbacks Jay Cutler and Aaron Rodgers both play in the NFL, but they are not in the same league.
Cutler revived his career with the Chicago Bears in 2015. After multiple seasons marred by turnovers, he finally cleaned up his act and put together a decent stat line -- a completion percentage of 64.4, 21 touchdowns and 11 interceptions.
As a result, Cutler posted a career-best passer rating of 92.3.
Across the division, Rodgers suffered through his worst statistical season since becoming the Green Bay Packers' starter in 2008. He completed 60.7 percent of his pass attempts, including his 31 touchdowns and eight interceptions.
Still, the career-worst passer rating Rodgers posted -- 92.7 -- was slightly better than the one Cutler flaunted.
Passer rating is a solid indicator of overall performance because it encompasses a lot of factors, but it is not the be-all and end-all of quarterback comparisons. For example, Cutler led Rodgers in a couple key statistical categories, such as yards per game (243.9 to 238.8) and yards per attempt (7.6 to 6.7).
However, quarterback play has a tremendous impact on the outcome of a game -- bigger than any other position. Cutler and Rodgers both piloted under-talented offenses in 2015. The difference is Cutler delivered the Bears only six wins and a last-place finish in the NFC North, while Rodgers lifted the Packers to 10 wins and a trip to the Divisional round of the playoffs. (Granted Green Bay's defense and special teams were better than Chicago's this past season.)
Cutler and Rodgers make for an interesting comparison, since they are both 32 years old and assumed starting roles with their respective teams around the same time. They have been facing off as divisional rivals since 2009, the year Cutler was traded from the Denver Broncos to the Bears. Rodgers has won 10 of the 12 games in which they've gone head to head (one of his two losses came on Thanksgiving 2015).
For their careers, Rodgers' 104.1 passer rating crushes Cutler's 86.0.
This QB rivalry is as one-sided as they come.