Erik Jones to drive second Furniture Row Racing car in 2017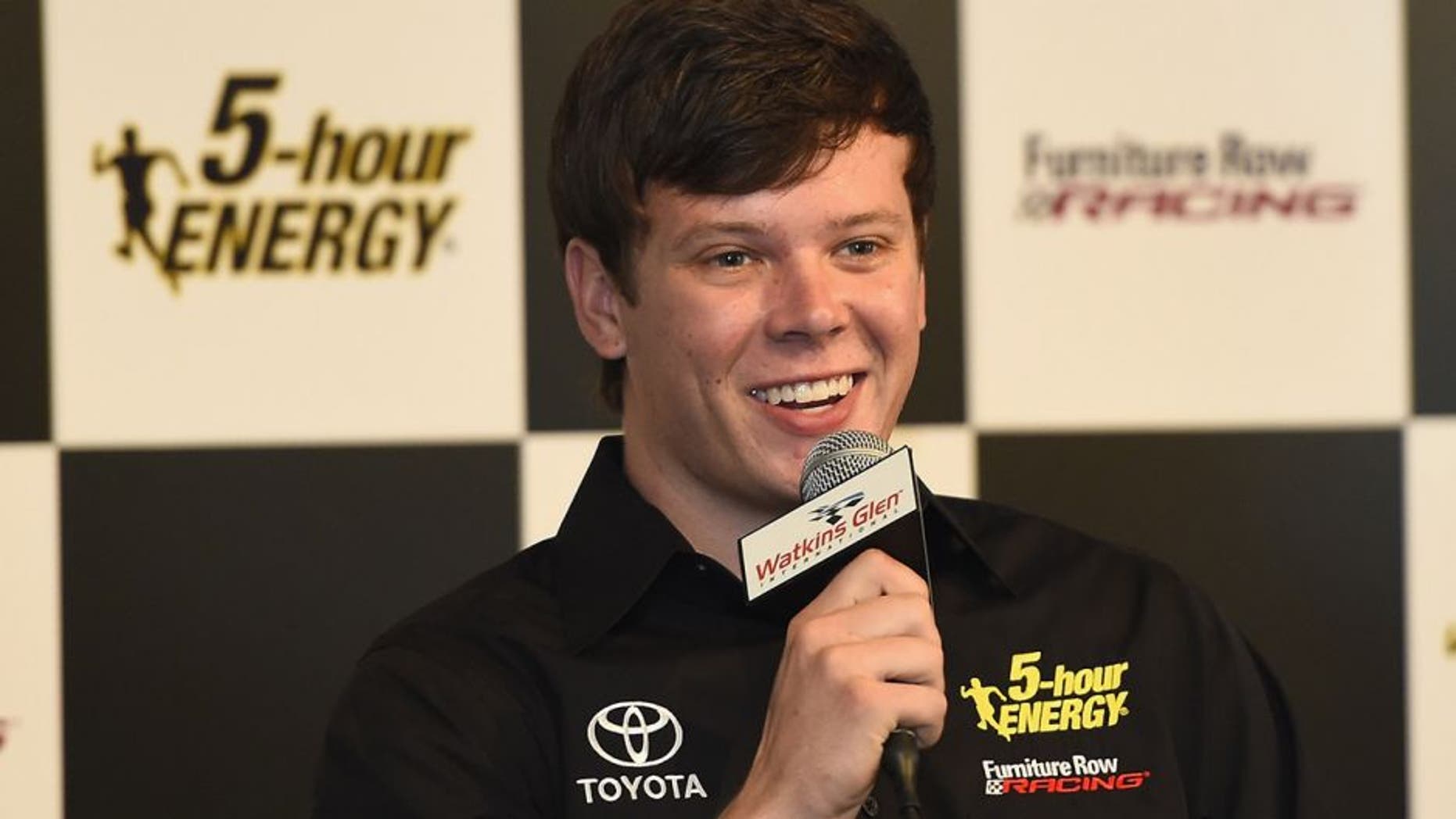 During a Sunday morning press conference prior to the NASCAR Sprint Cup Series race at Watkins Glen International, Furniture Row Racing announced they will field a second car with Erik Jones behind the wheel.
Furniture Row also revealed that 5-Hour Energy will be the primary sponsor for 22 races on the No. 77 Toyota entry.
"I was anxious for this day and just excited to be here," Jones said during the Sunday morning press conference at WGI. "It's pretty cool to be partnered up with Furniture Row and be a part of them growing, along with 5-Hour (Energy). To have a big company like that be partnered with me is pretty cool for me this early in my racing career."
Jones currently has a series-high three wins in XFINITY this season with Joe Gibbs Racing and is a lock for the Chase.
"It's a good fit all around I feel like," Jones added. "I had the chance to meet with everybody and get everything lined up. To see it all come together over the past month or so has been a pretty cool experience for me. I have a lot to do this year yet, but I'm definitely excited for next year."
Jones will join Martin Truex Jr. at Furniture Row in a one-year deal, as Truex signed a two-year contract extension with the team on Thursday.
"Everybody is really excited about this," said Truex. "Hopefully it's something I'll be able to be a part of for a long, long time."
"I'm excited to work with Erik," Truex added. "He's obviously a great talent and has all the right people behind him to be successful in this sport. I look forward to hopefully teaching him a thing or two along the way."