English soccer star defends assault-rifle tattoo after backlash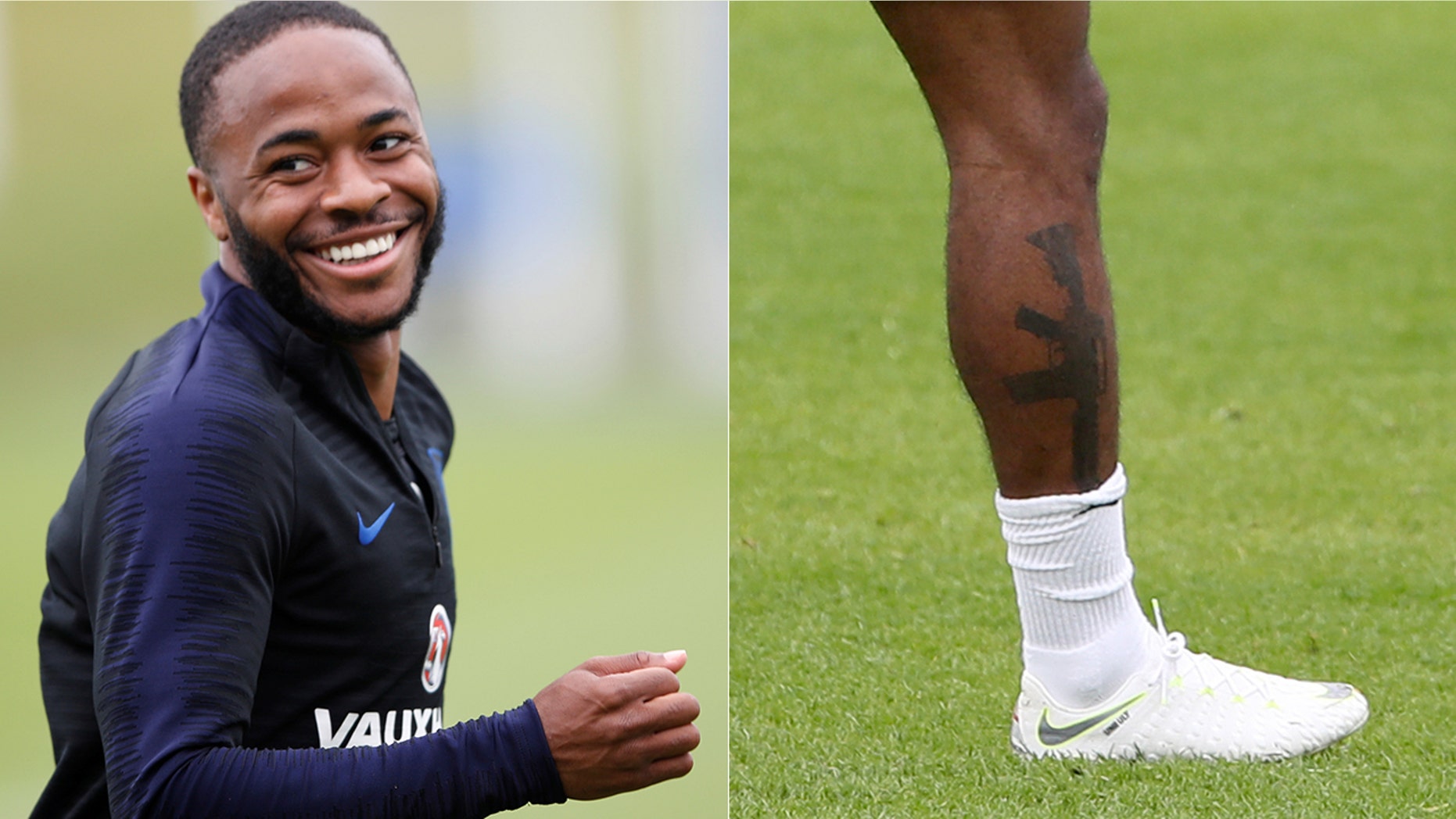 English soccer star Raheem Sterling is facing an onslaught of backlash from fans and the media for an assault rifle tattoo on his right leg – and he is standing by it.
The Manchester City midfielder posted a photo of himself training with his English World Cup teammates that showed the M16 assault rifle on his right calf, according to The Guardian.
2018 FIFA WORLD CUP: WATCH LIVE MATCHES STREAMING ON FOX SPORTS FROM JUNE 14 TO JULY 15
After receiving a barrage of criticism from an anti-gun group and the British media, the 23-year-old explained the sentimental meaning behind the tattoo.
"When I was two my father died from being gunned down to death," Sterling said. "I made a promise to myself I would never touch a gun in my life time, I shoot with my right foot so it has a deeper meaning."
Britain's Football Association weighed in on the controversy Tuesday, offering its support to Sterling, Sky News reported.
"We all support Raheem Sterling and acknowledge the honest and heartfelt account he gave via Instagram last night," an FA spokesman said. "He and the rest of the squad are focused solely on preparing for the forthcoming World Cup."
WORLD CUP 2018 TEAMS TO WATCH, FROM GERMANY TO ICELAND
Lucy Cope, the founder of Mothers Against Guns, told The Sun the tattoo was "totally unacceptable."
"We demand he has the tattoo lasered off or covered up with a different tattoo," Cope told the newspaper. "If he refuses he should be dropped from the England team. He's supposed to be a role model but chooses to glamorize guns."
The tabloid also made Sterling tattoo's front page news with the headline "Raheem shoots himself in the foot."
Sterling is one of the 23-man squad representing England in the World Cup in Russia. England's first match in Group G is against Tunisia on June 18.