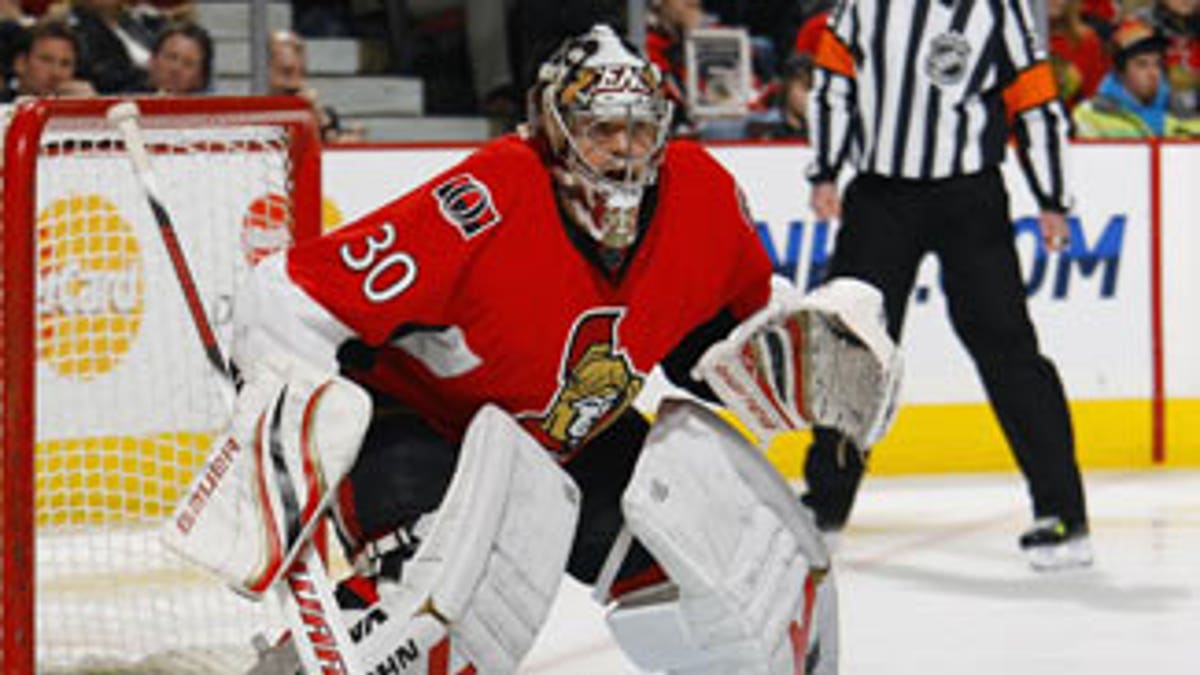 DENVER -- Goalie Brian Elliott has joined the Colorado Avalanche and is expected to start Wednesday night against the Edmonton Oilers at the Pepsi Center.
Elliott, 25, was acquired Friday from the Ottawa Senators in exchange for goalie Craig Anderson. He's a Canadian citizen and needed to have visa and immigration issues resolved in order to join the U.S.-based Avalanche.
With Elliott on board -- he'll wear jersey No. 30 -- goalie John Grahame has been returned to the Lake Erie Monsters in the American Hockey League. Grahame was Peter Budaj's backup for two games.
Elliott went 13-19-8 this season with three shutouts, a 3.19 goals-against average and .894 save percentage for the Senators. He posted a 29-18-4 record last year with five shutouts, a 2.57 average and a .909 save percentage.
"For some reason, things didn't click for guys," he said following the trade. "Nobody's having a breakout season in Ottawa. It's tough. I think that's why changes come. Guys are being sent different ways. I think it's good for everybody to get a different scenery. I'm no different. Hopefully that change will be beneficial."
The Avalanche's 4-3 win in St. Louis on Tuesday night ended the team's losing streak at 10 games.