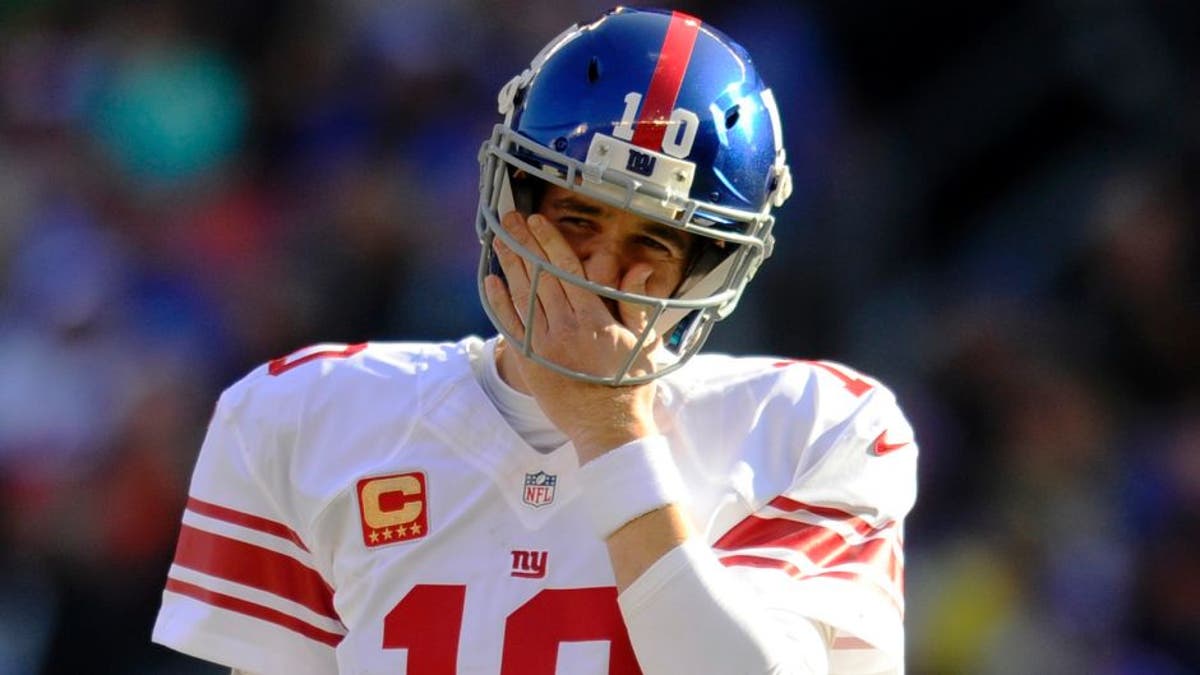 Sterling Shepard has been one of the top rookie receivers this season for the New York Giants. He's second among rookies with five touchdowns and 476 yards, while also ranking third in receptions with 44. He's put up those numbers despite not recording a single catch on Sunday against the Browns.
In fact, he wasn't even targeted once, the first time that's happened in his career. his previous low was four in his NFL debut.
Eli Manning is obviously responsible for getting Shepard the ball, and he was sorry for not making that happen on Sunday.
"I apologized for not getting him a catch," Manning said, via the New York Daily News. "We need to get him involved. We need to get him catches. It's kind of the way the day went on some things. He's done a good job all year. We've got to make sure we're getting him involved in the offense."
Manning clearly felt bad about putting a big, fat zero on Shepard's stat sheet, but the rookie didn't need an apology to make it right. He understands that the game dictates where the ball goes oftentimes.
"I didn't want him to apologize to me," Shepard said. "That's just the way it goes sometimes."
So long as the Giants are winning, all is well. No receiver is going to complain about being blanked in the reception column if New York gets a victory. Or at least no receiver should make a fuss about it.