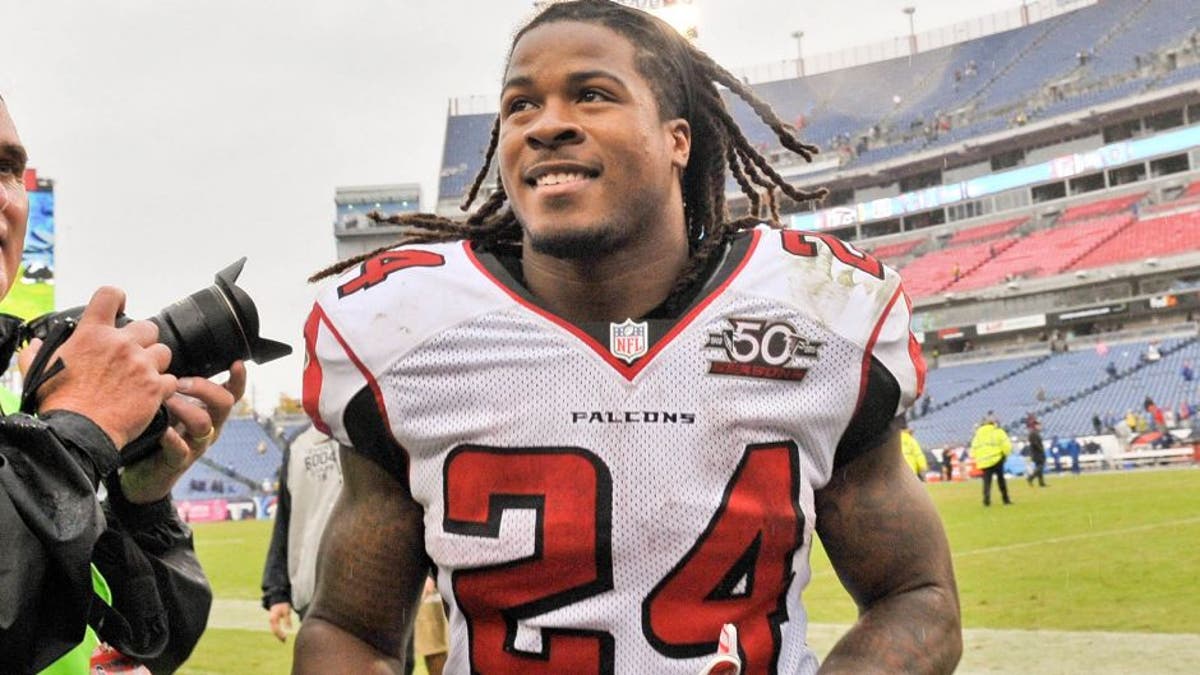 For a young running back, there's not much of a stronger comparison than you can get to the likes of Jerome Bettis and Curtis Martin, to name a few.
Well, according to Vaughn McClure of ESPN, Atlanta Falcons running back Devonta Freeman is receiving a comparison to those two and more, and it's coming from another former star running back.
"I think he's having a fantastic year," Eddie George told ESPN.com. "You look at his running style and it's reminiscent of -- during my era -- with Jerome Bettis, Curtis Martin, Edgerrin James, Corey Dillon, Fred Taylor. He definitely attacks defenders.
"If he continues on this trajectory, he could be one of the great ones. I really like his running game."
It's obvious why George has such high praise for Freeman, who leads the NFL in touchdowns. As McClure explains, Freeman has done a little of everything this year, totaling 931 all-purpose yards on the season. He's explosive, dominant and has carried the weight of the offense.
Freeman is one of the hottest names in the NFL currently, and there's no reason to believe that'll change between now and the end of the year.
MORE NEWS: Want stories delivered to you? Sign up for our NFL newsletters.