Eagles WR Nelson Agholor takes all first-team snaps as Josh Huff sits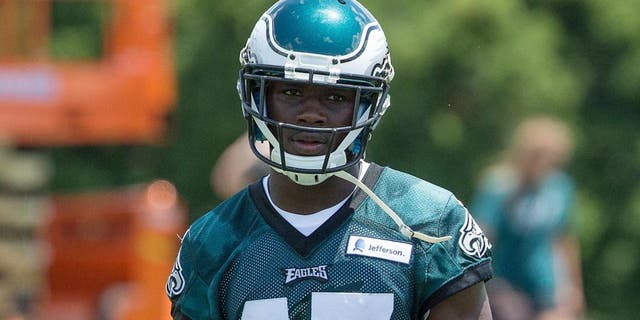 Tuesday's practice was the moment that many Philadelphia Eagles fans and fantasy footballers alike were waiting for. Rookie Nelson Agholor practiced exclusively with the first team offense during individual and team drills in place of second year wide receiver Josh Huff.
Huff was at practice on Tuesday, but he was off the side watching as the Eagles' first team offense went to work in team drills. Huff didn't practice during any team drills, but he also didn't offer any information on why he was held out of Tuesday's practice. He could be dealing with some ailment that we don't know about just yet.
Huff had strung together a very solid training camp after putting together an inconsistent set of spring practices. In July, we wrote about why the Agholor breakout will eventually happen, but it's difficult to predict when. Today's practice was a positive sign, but it doesn't mean much if Huff was simply nursing an injury like it seems. Stay tuned.
(h/t Philadelphia Daily Inquirer)