Eagles injury update: Two starters miss practice Tuesday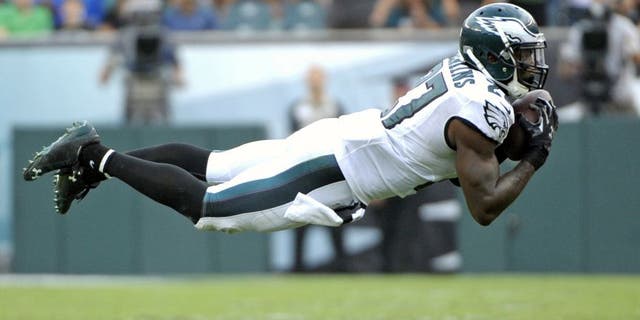 Eagles safety Malcolm Jenkins missed practice on Tuesday. Eric Hartline USA TODAY Sports
When the Philadelphia Eagles returned to practice on Tuesday for the first time since their Week 9 win over the Dallas Cowboys, they were missing two of their key players.
Safety Malcolm Jenkins was absent from Tuesday's practice. However, Jenkins did not leave the Week 9 game with an injury, or report anything noteworthy after the game, so this could just be a day of rest. Jenkins has been one of the NFL's best safeties in 2015. He leads the Eagles in total tackles (52), tackles for loss (7) and forced fumbles (3). He has also added four passes defenses, one fumble recovery and one interception.
Left tackle Jason Peters was also missing from practice. Peters went down in the Eagles' Week 7 game before the bye week and did not return. Peters claimed that he was dealing with minor back spasms and he planned to play in Week 9. He ended up missing Week 9, and another missed practice on Tuesday renders his Week 10 status unclear at this time.
MORE NEWS: Want stories delivered to you? Sign up for our NFL newsletters.
(h/t Bleeding Green Nation)