Eagles HC Chip Kelly happy Nick Foles got new contract with Rams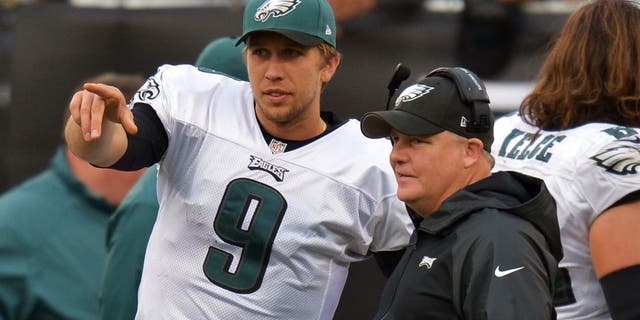 Just because Philadelphia Eagles head coach Chip Kelly decides to part ways with his players doesn't mean he has hard feelings toward them. In the case of former franchise quarterback Nick Foles, Kelly only wishes the best for him. When Kelly heard news that Foles signed a two-year, $24.5 million contract extension with the Rams, he was very pleased.
"I'm very happy for him," Kelly said to reporters, per Bleeding Green Nation. "I think things worked out for him. Nick is an awesome person, first and foremost, and when you get to this league, you always hope you get an opportunity to get to a second contract and it looks like he did."
Kelly made the move to turn to Foles in 2013, and the quarterback responded with a ridiculous 27:2 touchdown-to-interception ratio over 13 games. In 2014, Foles struggled with turnovers before a Week 9 injury landed him on injured reserve. The rest is history.
(h/t Bleeding Green Nation )