Eagles' Brandon Graham: Tim Tebow will make the team and play a lot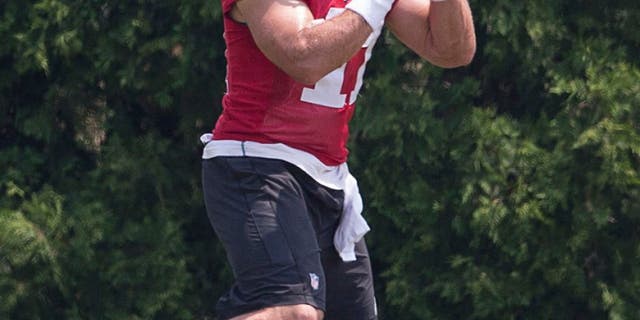 NEWYou can now listen to Fox News articles!
All aboard the Tim Tebow bandwagon! The veteran quarterback has completely retooled his mechanics this offseason, and the end result has several Philadelphia Eagles coaches and players excited about what they're seeing.
Earlier this offseason, Eagles running back DeMarco Murray praised Tebow. This praise came after head coach Chip Kelly spoke glowingly about what he has already seen from Tebow during spring practices. Now, we can add Eagles' outside linebacker Brandon Graham to the fan club.
"Tim Tebow is going to shock a lot of people, because he is going to make the team," Graham said, while speaking to Lauren Beasley on Youtube, per True Jersey, "and I think he will play a lot."
Tebow was one of the first players Graham mentioned when asked about the new additions to the roster that he is most excited about. Sam Bradford's name did not come up at all.
Tebow has been training hard this offseason, like he always does, and he will get a chance to show off his improved mechanics during the team's training camp grind.
(h/t True Jersey)