Eagles' Andrew Gardner practice at right guard for a second straight day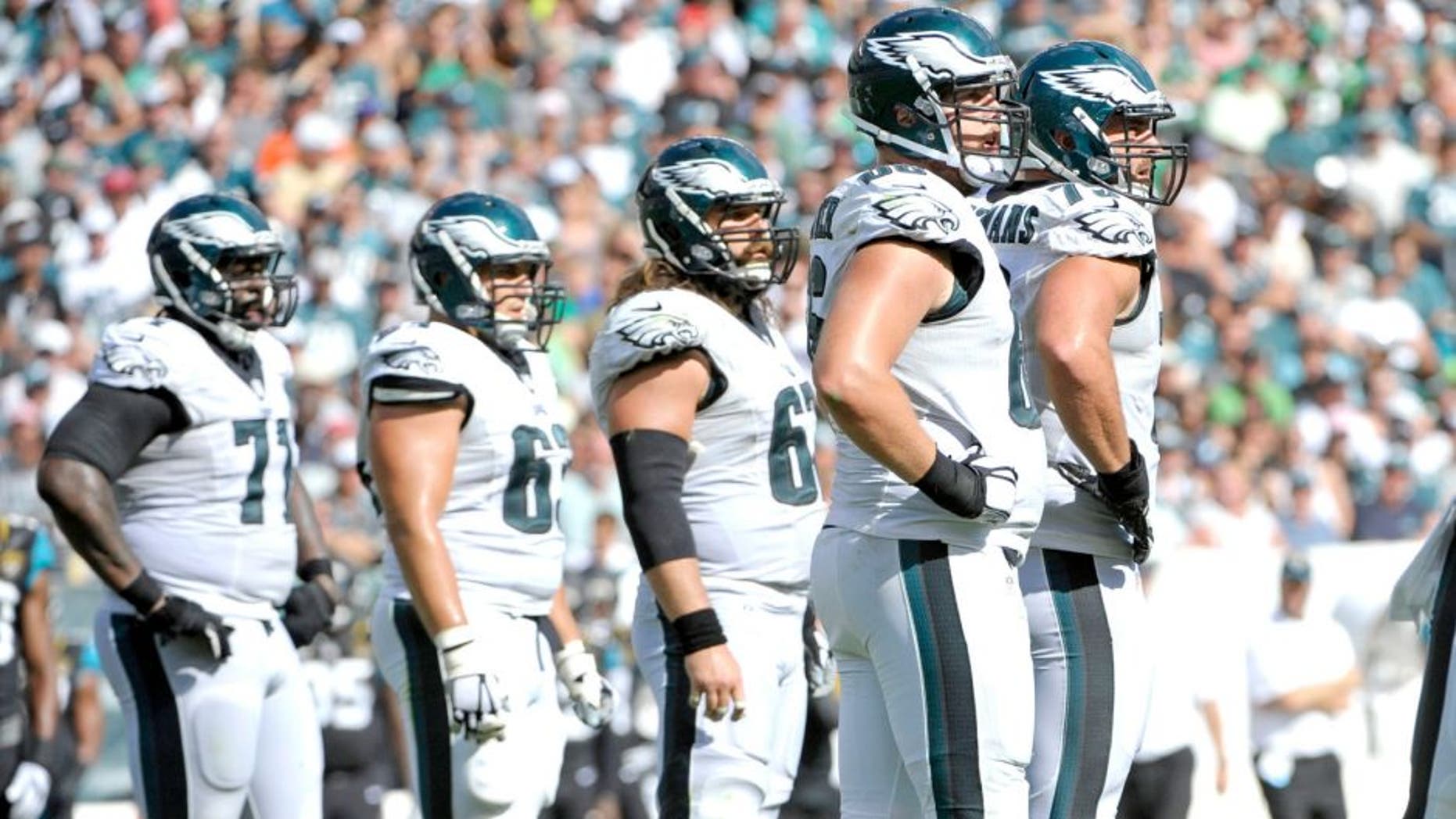 The Philadelphia Eagles are holding an open competition for the starting right guard spot between four different offensive linemen. Throughout camp, Andrew Gardner, Matt Tobin, John Moffitt and Julian Vandervelde have rotated with the first team offense at right guard.
On Thursday, Gardner practiced with the first team at right guard for the second practice in a row. Gardner has now operated as the Eagles' first team right guard in two more practices than any other guard in the competition.
Gardner started six games at guard in 2014, but the Eagles have offered a fair and open competition to all four players throughout camp. It seems like Gardner is finally pulling away in this battle. The Eagles' first preseason game will be telling.
(h/t Philly)